Lapworth Ladies Supper Club
Lapworth Ladies meet monthly on the first Wednesday of every month, from October to March (see Programme for 2017/18 and for further information on how to book for Supper Club Meetings).  Meetings take place at various venues (hotels and golf clubs) within easy travelling distance of Lapworth, and they include a three course meal and an after dinner speaker.  The talks are both informative and entertaining.  If you are interested in joining the Supper Club, please feel free to contact Jacqui 785022, Yvonne 783595 or Heather 783638 for more information.
---
The next meeting is on Wednesday February 7th at Olton Golf Club.
The speaker will be Paul Leddington Wright: "The Royal Maundy Ceremony".
Forms and money should be sent to Heather Day by Tuesday 30th January at the latest. Heather has asked us to put the form and cheque in for the March meeting as well, if possible, as it would be very helpful (post dated cheques are fine). We look forward to seeing you at Olton Golf Club!
---
On Wednesday 10th January, Lapworth Ladies Supper Club met at Henley Golf Club. Despite it being a cold and foggy night we had a good turn out!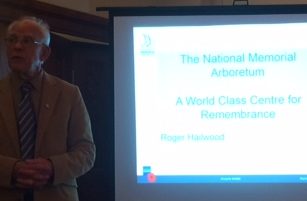 Our starter was a warming spicy parsnip and apple soup, followed by salmon in a herb and wine sauce with a duo of chocolate mousse for dessert.
Roger Hailwood came to talk to us about the National Memorial Arboretum where he is a longstanding volunteer. He has given over 350 talks all over the country about the centre, which began about 20 years ago and has been developing ever since. There is so much more to the Memorial Arboretum than the views always shown by the BBC!
It was moving to hear about some of the 350 memorials, set amongst over 30,000 trees, such as The British Evacuees Association and the Basra Memorial Wall. We also saw pictures of the chapel where, at 11.00am, a daily service of remembrance is held.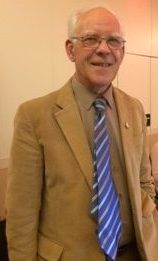 Roger finished his talk by reading two poems sensitively written by a young girl who had visited the centre. As Roger said, they captured the essence of the Memorial Arboretum. "It is a place which honours the fallen, recognises service and sacrifice and fosters pride in our country."
There is so much to see there. Many of us came away from the evening planning to visit the centre, having been inspired by the love and pride Roger obviously has for the National Memorial Arboretum.
---
On Wednesday 6th December, members of Lapworth Ladies Supper Club and their guests dined at Hogarths Hotel for their Christmas Supper.
Warm greetings and the Christmassy mood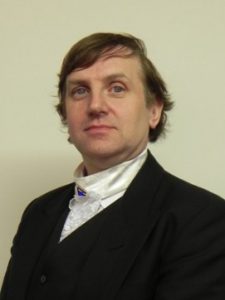 were kicked off by live music from The Loxley Quintet.  To prevent turkey overdose, the menu featured delicious slow cooked lamb preceded by rillettes of duck and the finale – white chocolate cheesecake.
We were all then treated to a 'tour de force' on Scott of the Antarctic in 'To the ends of the earth' as performed by Andrew Lound.  Although we all knew something of this exploration, Andrew brought the harsh realities, determination and social expectations of the time, to life.  He shared amazing newspaper cuttings of the time along with copies of original photographs and set the atmosphere with his truly brilliant story telling including wearing exploration clothes of the time.
---
On Wednesday 1st November, Lapworth Ladies Supper Club met at Packwood Garden Kitchen Cafe.  Almost everyone from the Club was there to listen to Jason Dean, the Fire Investigation Officer.  After a very enjoyable meal of curried squash tart, followed by honey pork casserole then lemon posset and blackberry pudding, Jason told us about some of the varied and difficult aspects of his job.  We learned that they use a fire investigation dog team who are trained to sniff out eleven different accelerants, and that a lighted cigarette cannot ignite petrol vapour but that lighting a cigarette certainly can!
---
On Wednesday 4th October, Lapworth Ladies Supper Club met at Copt Heath Golf Club.