LAPWORTH PLAYERS ARE BACK!
Their next social event will be on Saturday 25th September 2021
FROG RACING SOCIAL EVENING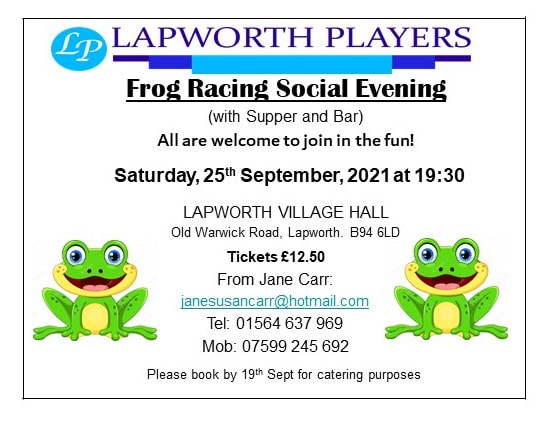 ---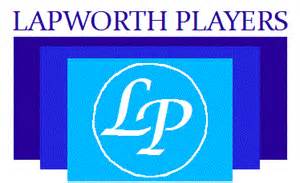 Lapworth Players was founded in 1968 with the objectives of providing Lapworth and district with a little theatre and providing a forum for promoting interest in drama.
They usually produce a Pantomime in December or January, a Spring Play late April/early May and a Members' Evening (an opportunity for new Producers, Actors and Backstage) in September.  It doesn't sound much on paper but they are kept very busy when a production begins to run.
Find out more about Lapworth Players, including their up coming productions here.
What's on next? . . .
We are pleased to announce our next production will be – Stuart Paterson's "CINDERELLA" (but not as you know it!).  Performance dates are evenings 8th – 11th December 2021 including a matinee performance on 11th December 2021.
Casting will be held on Monday 26th July 2021 at 7.30pm at Lapworth Village Hall, Old Warwick Road, Lapworth, B94 6LD.  You don't have to be on stage – there are so many other, equally important, ways to get involved.
If you would like more information, please contact Clare on 01564 782808 or just turn up on 26th July and see what it is all about.  Open to non members as well as members.  ALL are welcome – hope to see you there !