What's On . . . What's On . . . What's On . . . What's On
---

Birmingham Heritage Week
9th September – 19th September 2021
The annual festival returns from 9th to 19th September 2021 revealing the City's hidden stories and historical secrets. With many of us living in the Lapworth and surrounding areas having links to the Birmingham area, Birmingham Heritage Week is an opportunity to discover parts of the City hidden from everyday life and rediscover popular places from a new perspective. Visitors to the City will be invited on hard hat tours of gasholders and catacombs and welcomed through the doors of magnificent mansions, churches and Victorian swimming baths.
Many of the events are free of charge but it is advisable to check prior to visiting and also to check whether pre-booking is required.
Key Hill Catacombs Hard Hat Tour
---

England's largest festival of history and culture!
10th September – 19th September 2021
Every September thousands of volunteers across England organise events to celebrate our fantastic history and culture.  It's your chance to see hidden places and try out new experiences – all of which are FREE to explore.
---
Lapworth Cricket Club

Home Game
Saturday 11th September 2021 – 1.00pm
Lapworth CC Friendly XI v Mermaids CC 1st XI
The full fixture lists are available on the Lapworth Cricket Club website
---
Lapworth Parish Council
Monday 13th September 2021
Lapworth Village Hall – 7.30pm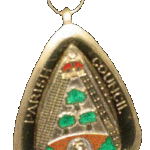 At every Council meeting a standing item, Public Forum, allows members of the public to raise matters not on the agenda. This, the first item on the agenda, is the part of the meeting in which the general public may speak to raise matters of concern.
---
Lapworth Local History Group
Tuesday 14th September – 7.45pm-10.00pm
Lapworth Village Hall

Barry Jackson – Theatre Pioneer
A Talk  by Sylvia Gill about the History of Birmingham Rep
Looking at the life and work of Sir Barry Jackson (1879-1961) who founded The Birmingham Rep in 1913, the first purpose built Rep theatre in the world and with George Bernard Shaw, the Malvern Festival.  Jackson was also the first post-war director of the Shakespeare Memorial Theatre in Stratford.
---
Dorridge Day Classic Car Show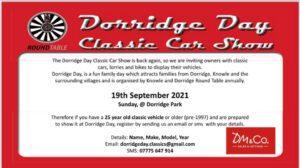 The hugely popular Dorridge Day Classic Car Show is on again this year on Sunday 19th September 2021.
Please contact dorridgeday.classics@gmail.com if you would like to lend your support by displaying your car and participating in a convoy through Knowle & Dorridge.
---
 Solihull Food and Drink Festival
Friday 24th September – Sunday 26th September 2021
---
 LAPWORTH PLAYERS ARE BACK!
Their next social event will be on Saturday 25th September 2021
FROG RACING SOCIAL EVENING

---
Lapworth Film Club
Monday 27th September 2021
7.15pm for 7.45pm – Lapworth Village Hall
Official Secrets (12A)
A 2019 British drama film based on the case of whistleblower Katharine Gun, who leaked a memo exposing an illegal spying operation by American and British intelligence services to gauge sentiment of and potentially blackmail United Nations diplomats tasked to vote on a resolution regarding the 2003 invasion of Iraq. The film is directed by Gavin Hood, and Gun is portrayed by Keira Knightley. The film also stars Matt Smith, Matthew Goode, Adam Bakri, Indira Varma, and Ralph Fiennes.
---
Mobile Library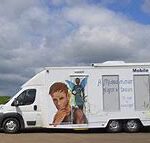 Thursday 30th September 2021
Priory Close (near Station Lane junction)  – 11.00-11.20am
Harborough Cottages (opposite Village Hall) – 11.30-12.00pm
Lapworth School – 3.oopm-4.00pm
Contacts: T: 01926 851031   E: mobilelibraryservice@warwickshire.gov.uk  W: www.warwickshire.gov.uk
---
OCTOBERSAURUS!
On October 2nd, 9th and 16th  Solihull Town Centre transforms into a mini Jurassic Park!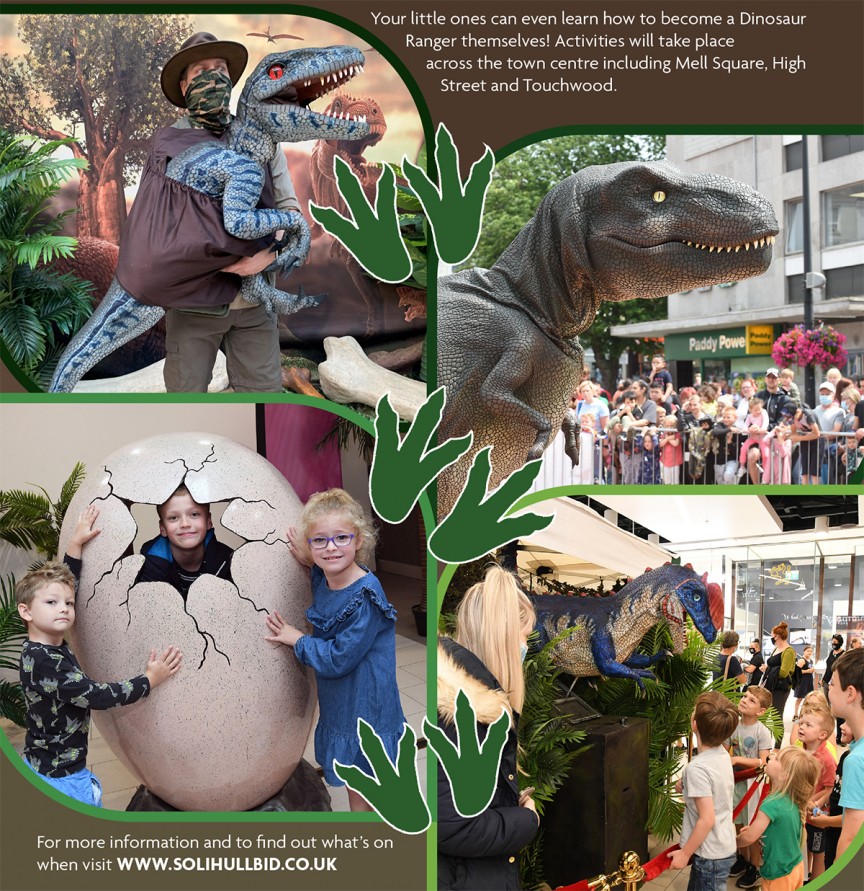 ---