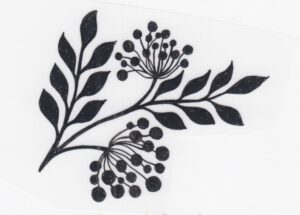 Lapworth Elderberries
Are you fed up looking at your own four walls?  Would you like to get out more often?
Then why not come along to Elderberries at Lapworth Village Hall on Tuesday afternoons between 2.00pm and 4.00pm.
We are a friendly group of ladies and gentlemen, young and not so young, who come together for a cup of tea and a biscuit, meet old friends, make new friends and generally spend a couple of hours in good company.
We try to give our members something different each week, and our programme includes such activities as occasional lunches in the Village Hall, and sometimes we go to various local venues for lunch.  We also invite speakers to entertain us, we play simple card games as a group (with prizes for winners), we have easy quizzes, again with prizes, we have painting sessions (pictures, not walls!), and sometimes we just sit and chat.
If all this interests you, then just come along, we make everyone welcome.  All we ask is that you are able to get to the Village Hall.  You don't have to live in Lapworth, we have members from as far afield as Wootton Wawen, Knowle, Shirley and Dorridge.
If you would like to know more about us call Mal on 01564 782103.