Community News
---
---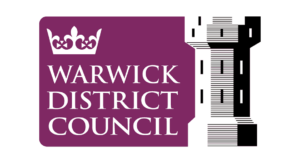 Warwick District residents need photo ID to vote at elections in May
For the first time, residents in Warwick District will need to show photographic ID to vote at this year's local elections. Residents are being urged to make sure they are ready to vote in May by checking they have an accepted form of ID.
Accepted forms of ID include a UK, European Economic Area (EEA) or Commonwealth passport; a UK, EEA or Commonwealth drivers' licence; and some concessionary travel passes, such as an older person's bus pass or an Oyster 60+ card. Voters will be able to use expired ID if they are still recognisable from the photo.
Anyone who does not have one of the accepted forms of ID will be able to apply for free ID online at www.voter-authority-certificate.service.gov.uk/ or by completing a paper form.
The full list of accepted ID is available on the Electoral Commission's website, along with more information about the new requirement and details of how to apply for the free ID, at electoralcommission.org.uk/voterID.
Ailsa Irvine, Director of Electoral Administration and Guidance, said:
"Anyone voting at a polling station in England this May will need to show photo ID before they can be given their ballot paper. It's important that everyone understands what types of ID they can use, and how to apply for free ID if they need it. You can find information about the new requirement and what to expect at the polling station on the Electoral Commission's website."
Chris Elliott, Returning Officer for Warwick District said:
"With elections taking place in our District on 4 May 2023, it is important that those who want to vote make sure they have an accepted form of ID. It may seem early but checking now means you will be ready to vote in May.
"Residents who do not have one of the accepted forms of ID can apply for free ID either online or by completing a paper application form and sending this to Warwick District Council's electoral services team. If you need any help with applying for the free ID or want to request an application form, contact the electoral services team by email elections@warwickdc.gov.uk.
Anyone who wants to have their say in the elections this May must also be registered to vote. It only takes five minutes to register online at www.gov.uk/register-to-vote. Voters wishing to apply to their council for free ID should first make sure they are registered to vote.
The requirement to show photo ID at the polling station, is a new requirement, introduced by the UK Government's Elections Act which was passed last year and comes into effect for the first time this May.
---
---
Rural Households Survey on the Cost of Living
The Rural Services Network and the Rural Issues Group of Citizens Advice are jointly running this survey to understand more about rural household budgets at, what is, a very difficult time for many. Research has shown that those living in rural areas face some extra costs and we now want to explore the impacts for households. But we need your help and want to receive as many survey responses as possible, whatever your household's income or financial position. This will help us to engage more effectively with Government Departments, MPs and other policy makers.
This survey does not require you to give your name or contact details. Nonetheless, please be assured that your response will be treated confidentially by us. We will not share or publish any individual responses. The information that you and others supply will be stored carefully and will only be used to generate statistics. Completing the survey should take about ten minutes.
We understand if you are unable, or indeed unwilling, to give answers to some of the questions. Please complete those you can.
The Survey can be found

here
---
---

Last chance to apply for funding to approve your home's 

energy efficiency and reduce your energy

bills
9th January 2023 
Time is running out for homeowners, landlords and private tenants in Warwick District to apply for funding to improve the energy efficiency of their homes and lower energy bills through the Green Homes Grants scheme.
Funded by the Department for Business, Energy and Industrial Strategy (BEIS) and delivered by the Council's delivery partner E.ON with support from Act On Energy, the scheme aims to help improve the energy efficiency of low income private households in the District with free home improvements including solar PV panels, insulation and air source heat pumps.
The scheme has recently installed measures, such as solar PV and insulation, for 12 residents and a further 250 properties are in the process of receiving energy efficiency improvements. The scheme closes soon, so residents are urged to check their eligibility and apply today.
To be eligible, residents must:
Own and live in their home, or privately rent within Warwick District; and
Have a gross household income of less than £30,000 year OR someone in the home receives a means tested benefit and
Have an EPC rating of D, E, F or G; if the home doesn't have an EPC rating then E.ON will arrange this for you if they think that your property is energy inefficient
Funding for owner/occupiers is provided up to a maximum of £10,000 per property subject to the terms and conditions of the grant, with the work carried out by a Trustmark registered contractor.
Private tenants whose income meets the eligibility criteria are also encouraged to apply with the support and involvement of their landlord. Tenants are advised to speak to their landlord first to ascertain the energy performance rating of the property and ensure it meets the eligibility criteria. If landlords are unsure of the energy performance rating, tenants are still encouraged to apply.
There is no cost to the tenant, with landlords required to contribute a third of the cost, and a maximum grant of £5,000 per property.
Landlords will benefit from the scheme by having a more energy efficient property, which will help meet future minimum EPC rating requirements. Their tenants should also benefit financially and will be less likely to struggle with paying rent and utilities during the current cost of living crisis.
Councillor Jan Matecki, Portfolio Holder for Housing and Assets said: "We recognise the importance of improving the energy efficiency of people's homes not only for the climate, but also for the difference it makes to energy bills. Now has never been a more important time to do this, so I would encourage everyone eligible to get in touch and see what improvements can be made to your home to make it warm and affordable.
"Time really is running out on this scheme now, so please do get in touch today if you think you're eligible."
Sarah Farmer, Director of Residential Solutions at E.ON, said: "Energy efficiency is the first step to net zero, but it also means an end to people living in cold and draughty homes and wasting the energy which escapes through their walls and roofs.
"Millions of homes across the country desperately need an energy efficiency upgrade; working with Warwick District Council we're tackling the challenge for people living in Warwick District."
Applications are being made through local charity Act On Energy, with E.ON carrying out the installations. For more information about the scheme including details on how to apply, visit warwickdc.gov.uk/greenhomesgrants or call Act On Energy on 0800 988 2881 (Monday to Friday, 9am to 5pm).
A cost of living support directory has recently been produced by the District Council, signposting residents to government and local support packages, as well as organisations that are able to offer advice during this difficult time.
---
---

 

Weekly Update from the Leader and Chief Executive

20th January 2023
Sunshine and crisp days have brought with them visible signs of our recovery, which this week are especially evident in Kenilworth. With the steel frame in place and roof now under construction, it was timely to host local MP Sir Jeremy Wright and other community partners for a visit to the £multi-million redevelopment of the leisure facilities at Castle Farm and Abbey Fields. These wonderful new facilities along with the new secondary school, offer Kenilworth first class facilities to enable the community to flourish as it grows in the years ahead.
Skies may be bright outside, but the current cold snap means that many households in our district, particularly the vulnerable are facing difficult decisions about taking on more debt to heat their homes. Check out our website for a host of information on improving the energy efficiency of your home. Free services are also provided by local charity Act On Energy who can provide fuel debt advice and information on the various grants that are available.
In other news:
Covent Garden Multi-Storey Carpark – The decision to close the multi-storey part of the Leamington carpark on Sunday 12 February has not been made lightly. Our work with the local community and businesses continues to ensure that there is adequate provision to accommodate current and future town centre parking needs. It is vitally important that we regenerate this area to ensure the maximum community benefit is generated.
Shining Lights – It was a privilege to switch on the new floodlights at Leamington Rugby Club last night. £20,000 of funding from our Rural and Urban Capital Improvement Scheme (RUCIS), has allowed the rugby club to upgrade their 3rd team floodlights, with a further £16,980 allocated to Leamington Netball Club who share the facilities to replace their court floodlights with a new LED system. Both clubs have previously benefitted from RUCIS grants to make improvements to their pitches, clubhouses and changing rooms. A new round of grants will be available from 1 April, so please visit our website for details.
Spark Ignite – Our fourth annual symposium for the Creative Sector is fast approaching, with an intriguing line up of speakers, workshops, and demonstrations just announced. Spark:Ignite 2023 is free to attend and takes place at the Spa Centre on Wednesday 15 February so why not find out how more about how we plan to turn creative talk into creative action! For the full schedule and to register, visit warwickdc.gov.uk/spark.
Warwick Railway Station – Great to see that work is now underway to install two new lifts at part of a multi-million-pound investment by Network Rail which will provide step-free access for passengers using platforms 1 and 2 for the first time.
Rosalind Franklin Laboratory – We will make every effort to support employees who have lost their jobs, following the news that the Covid-19 testing function of the mega lab is to be scaled back. Over 8.5m tests have been processed there since its opening in 2021, most notably in the height of the pandemic last winter, saving lives and protecting communities here and right across the country. We wish the laboratory every success as it extends its vital work into other areas of medical research.
And finally … have you ever wondered how Leamington became widely known as the 'Silicon Spa' and recognised as a leading UK digital cluster? Well, all will be revealed at a new exhibition launched next Friday 27 January at the Art Gallery and Museum. This fascinating retrospective traces the history of the gaming industry in this area, providing an interesting insight into the working lives of our incredible games developers.
As we approach the forthcoming Chinese New Year, may the promises of year of rabbit of peace and longevity, be shared across all of our community.
Andrew Day   Leader                                  Chris Elliott    Chief Executive
---
---

THE LAPWORTH CHARITY
Each year the Lapworth Charity offers various grants, details of which are shown below: 
SUPPORT FOR STUDENTS – ACADEMIC YEAR 2022/23
 If you are a student living in the ancient Parish of Lapworth, who is studying in higher education, grants for eligible students are available from the Lapworth Charity.  These grants are offered to cover a proportion of accommodation fees, travelling expenses, books and computer purchases. Evidence of expenditure is required at the point of application, so you are advised to keep your receipts and your application will require verification by a parent/guardian.  Please note that Tuition fees funded by the Government Loan Scheme will not be eligible.
WARWICKSHIRE COUNTY COUNCIL BUS PASS FOR YOUNG PERSONS – ACADEMIC YEAR 2022/23
Now that Warwickshire County Council no longer funds transport to and from school/college for students aged 16-19, the Trustees of the Lapworth Charity will once again be providing grants to cover up to 50% of the cost of the County Council Bus pass, the cost of which is currently £836 for the year (unless you are entitled to 'early bird' discount when the cost is £716 for the year).  To be eligible, applicants have to live in the ancient parish of Lapworth and are required to enclose a receipt/copy of the Bus Pass as proof of payment.  Transport 'grants' are paid from a limited fund and are not guaranteed to be paid each year.  Applicants will be required to sign a statement that neither the applicant nor their partner is subject to 'High Income Benefit Charge', noting that this is payable when taxable household income exceeds £50,000 pa.
Applications are also invited on behalf of students under 16 years old and will be considered on merit.
WINTER FUEL ALLOWANCE
 Thanks to a very generous legacy from one of their original benefactors, Henry Billing,  the Lapworth Charity is able to offer grants towards winter fuel costs.  These are payable to those residents of the ancient parish of Lapworth who are retired and have a low income, for example, less than the threshold at which income tax becomes payable.  In some cases, the Charity will consider requests from other residents who do not fall into this category and each application will be considered on merit.
ASSISTANCE WITH CHIROPODY COSTS
If you are not eligible for NHS Chiropody, but are paying out for chiropody services, it could be that the Lapworth Charity are able to assist you with the costs.  There is no age restriction, but applicants are most likely to be on a low income, (ie less than the threshold at which income tax becomes payable).
Applicants must be residents of the ancient parish of Lapworth
FINANCIAL HARDSHIP
 If you are a resident of the ancient parish of Lapworth and are currently experiencing 'general' financial hardship, it may be that the Charity could provide you with a supportive grant.  In the first instance, please email the Secretary/Administrator for further information on how to apply.
GENERAL:
For further information, or to make an application, please visit the website www.lapworthcharity.com (see 'Individual Grants') and download the relevant application form (or contact the Secretary/Administrator for more information).  Completed forms should be emailed to:
Mrs Helen Wollerton, Secretary/Administrator to the Lapworth Charity: email: lapworthcharity@gmail.com .
PLEASE NOTE:
All applications will be treated in the strictest confidence.
---
---

---
---