Community News
---

Weekly Update from the Leader and Chief Executive

14th January 2022
This week our Planning Committee made probably the most important decision for the British Automotive Industry in the last 100 years, giving outline planning permission for the West Midlands Gigafactory at Baginton. Subject to the consent of The Secretary of State, this decision enables an opportunity to create thousands of new and highly skilled jobs, boost the national effort to reduce carbon emissions and build a more prosperous local economy.
Reaching this decision has been a collaborative effort. A special tribute is due to our dedicated officers and advisors who supported our residents and Councillors in completing the rigorous assessment of this far-reaching proposal. We stand ready to work with the Local Enterprise Partnership and other authorities, to engage the businesses affected and assist our residents in dealing with the detailed plans as they come forward.
In the meantime, meeting the challenges of the pandemic remains our primary focus. We welcome the news that local infection levels have fallen slightly in the last seven days from 1,634.8 to 1,453.3 cases per 100,000 people, but we note with caution that infections continue to rise across the rest of Warwickshire. Thankfully, there are currently no Covid patients in our hospital Intensive Care Units, demonstrating the success of the local vaccination and booster programme.
From Monday, if we're self-isolating with COVID-19 we'll have the option to reduce our isolation period after five full days, if we test negative. We're hopeful that this change in regulations will help keep our key services fully operational and supply chains moving during this critical winter period.
It remains critical, with infection levels still dangerously high, that we continue to follow these simple guidelines:
Get vaccinated and get our booster dose.
Wear a face covering in most indoor public places and on public transport.
Work from home, if possible.
Let fresh air in, if meeting indoors (meeting outdoors is safer).
Get tested and self-isolate, if required.
This week our Recovery Plan made the following progress:
New support fund for community groups and not-for-profit organisations was launched, providing grants up to £3,000 for those that have adapted their service to tackling issues such as loneliness, mental-health or financial hardship. Full details of the scheme can be found at warwickdc.gov.uk/cerf.
South Warwickshire Local Plan published details of the first stage 'Scoping' and 'Call for Sites' public consultation. Information on the timetable for the key steps in making the plan was also set-out, so we can all understand the plan making process that is now well-underway.
Leamington Spa Station, with new artwork to be installed in time for the Commonwealth Games for the underpass and nearly railway bridge. We're seeking suggestions to shape an installation for the underpass, made-up of a rich and colourful palette, designed to showcase the spirit, culture and history our wonderful town. In addition, a new piece of art by Jennie Moncur (creative director to furniture company Vitsoe) will be installed during the planned maintenance of the Princes Drive railway bridge, providing a welcoming arrival for all our visitors.
The FSB Celebrating Small Business Awards showcase the very best small businesses from across the UK. The awards are free to enter and open to all small businesses in the West Midlands. The closing date for entries to the 12 categories of awards is 30 January, so don't delay! Applications can be made at www.fsbawards.co.uk
And finally… do you know of anyone who is always willing to take on a challenge, has made a positive contribution to our local community, has overcome adversity or has achieved an insurmountable goal? The Birmingham 2022 Commonwealth Games organisers have started their search for 2022 Baton-bearers, each with an inspiring story to take on the special experience of carrying the Queen's Baton through England this summer…could that be you, a colleague, friend, teacher or coach visit the B2022 website to make your nomination.
Keep smiling and stay safe.
Andrew Day   Leader                                  Chris Elliott    Chief Executive
---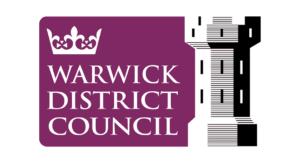 South Warwickshire Local Plan
Publication of Information
Stratford-on-Avon and Warwick District Councils are working together to produce a new South Warwickshire Local Plan to cover the combined geographic area.
The Plan will set out the planning policies that the Councils will use to assess applications for development, as well as identifying sites to meet future needs to support housing, jobs, infrastructure and open space. It will also address the important issues of climate change, wellbeing, connectivity and biodiversity.
As a first stage in the Local Plan making process, a 'Scoping' and 'Call for Sites' consultation ran for 6 weeks in May and June 2021. A range of information relating to this consultation has today been published on the South Warwickshire Local Plan website.
Call for Sites Publication

A key element of the consultation was a 'call' for site suggestions for development and land use for consideration through the Local Plan process. There have been 555 sites submitted and all of these have now been mapped and are available to view on our interactive map. Guidance for how to use this map is available, along with a static pdf version of the map for those that prefer to view the sites in this format. All of this information is available to view on the website.
The call for sites is simply a long list of sites that have been submitted to Stratford-on-Avon and Warwick District Councils for consideration through the South Warwickshire Local Plan process. Publication of the Call for Sites is in no way an endorsement by either Council that the site is either suitable for development or will be included within the Local Plan itself.
The Councils are continuing to prepare the Local Plan and are undertaking various technical studies to inform the next stage of plan preparation: Issues and Options. This will include full public consultation and will be the opportunity for residents and stakeholders to have their say on the Councils initial assessment of the suitability or otherwise of the Call for Sites. The Issues and Options consultation will also consider what the strategy for meeting our development needs and managing development to 2050 may look like. Further rounds of public consultation will then follow.
The Call for Sites is an important part of plan-making, but crucially, only one part of the process. The suitability of sites for development and addressing infrastructure constraints are equally important.
As the local planning authorities for South Warwickshire, we are obliged to prepare a Local Plan that meets our development needs and manages development proposals. Further sites for employment and housing are required. The 'Call for Sites' is the starting point for that plan-making process and a further 'Call' may be required if the Councils conclude that the sites submitted are not suitable or are in the wrong locations.
Responses to the Scoping Consultation document
A total of 561 responses were received to the Scoping Consultation, each of these responses have been published today and are available to view in full on the Local Plan website.
Officers have been busy analysing all of the responses and a Consultation Statement has now been published. In addition to detailing the methods used to promote the consultation and information on responses, it also includes an analysis of the responses to each of the consultation questions and summarises the issues raised from the Councils' Duty to Co-operate partners. The Consultation Statement is available on the Local Plan website.
Next Steps
The consultation responses will be used to inform the next stage of preparation of the South Warwickshire Local Plan – the Issues and Options consultation. This will propose more specific issues that the Plan will need to address as well as outlining some potential options of how these can be met. This will consider what the strategy for meeting our development needs and managing development to 2050 may look like. There will also need to be a number of updated and new evidence-based documents to help identify issues and support arguments both for and against potential options. Further engagement with key stakeholders and partners will continue to take place over the next few months.

Timetable
The latest timetable for the production of the South Warwickshire Local Plan is now available to view on the website. Whilst not yet formally agreed by the Councils through their Local Development Scheme (LDS) updates, this is expected during 2022.

Cllr Daren Pemberton, Deputy Leader of Stratford-on-Avon District Council and Place & Economy Portfolio Holder says: "I am grateful to everyone who took the time to respond to the scoping first stage of the preparation of the new South Warwickshire Local Plan. Publishing all of the comments and an analysis of the key themes arising from the consultation is important in keeping everyone engaged in the process and it illustrates how the Councils will use the feedback to help inform the next stage of the plan's preparation – the Issues and Options consultation.
"A large number of sites have been submitted through the call for sites exercise and officers will now be assessing each of the sites submitted to consider their potential as a future development or other land use site within the Local Plan. It is important to stress that at this point in time these assessments have not yet been undertaken, once completed this analysis of the call for site submissions will be published."
Warwick District Council's Portfolio Holder for Place and Economy, Councillor John Cooke adds: "The South Warwickshire Local Plan will be critically important in the shaping of future development of the area over the next 30 years. We are therefore grateful to all those who have contributed to this vital first stage. Now this preparatory work has been done we can start the process of identifying and considering options of how and where we can meet the combined housing, employment, educational, leisure and other infrastructure needs for the future."
You can find out more information on the new South Warwickshire Local Plan by visiting www.southwarwickshire.org.uk/swlp. You can stay informed on progress by signing up to our newsletter here.
Further contact information for the South Warwickshire Local Plan.
Stratford-on-Avon District Council:
Warwick District Council:
14/01/2022
---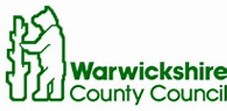 Have your say on Warwickshire's Vision for Bus Travel
The Warwickshire Bus Service Improvement Plan was published by Warwickshire County Council at the end of October 2021 and is available on the public transport webpage on the County Council website – https://www.warwickshire.gov.uk/buses
Two documents have been created:
Warwickshire Enhanced Partnership (EP Plan); and
Warwickshire EP Scheme 1
Both documents will be the subject of a statutory consultation running between Tuesday 4 January 2022 to Tuesday 1 February 2022 (inclusive).
We would like communities and businesses to have a say in the consultation over these documents, which set out the next steps. You can contribute via the following weblink:
https://ask.warwickshire.gov.uk/insights-service/warwickshire-bus-travel/
A paper copy and/or easy read version of the consultation material can also be accessed upon request by via the telephone on 01926 412395 or email at contactcommunitiesgrp@warwickshire.gov.uk – these are also the contact details should a version of the consultation material be required in an alternative format or language.
The consultation ends at 23.59 on Tuesday 1 February 2022.