Community News
---

Recruitment for Warwickshire Police Cadets now Open
Recruitment is open for Warwickshire Police Cadets from 1st January-28th February 2021.  The closing date for applicants is 1st March 2021.
Warwickshire Police recruit once a year, so if you have an interest in policing, want to get an insight into policing, learn new skills, life skills, make new friends and have fun, then apply now.
To become a Warwickshire Police Cadet you must live or go to school in Warwickshire, and be aged 13 to 16 years old on September 1st 2021.
There are two units in Warwickshire, one in Nuneaton that covers North Warwickshire and one in Leamington Spa which covers South Warwickshire.
Apply to become a Police Cadet, we have vacancies to fill.  Download the application form here
---

The BBC to put school lessons on TV during lockdown
The BBC is to help children keep up with their studies during the latest lockdown by broadcasting lessons on BBC Two and CBBC, as well as online.
The BBC will show curriculum-based programmes on TV from Monday 11th January 2021.
They will include three hours of Primary school programming every weekday on CBBC, and at least two hours for Secondary pupils on BBC Two.
The Primary programmes, which will be broadcast on CBBC from 09:00 every day, will include BBC Live Lessons and BBC Bitesize Daily as well as Our School, Celebrity Supply Teacher, Horrible Histories and Operation Ouch.
BBC Two will cater for Secondary students with programming to support the GCSE curriculum, including adaptations of Shakespeare plays alongside science, history and factual titles.
Bitesize Daily Primary and Secondary will also air every day on the red button as well as episodes being available on demand on iPlayer.
---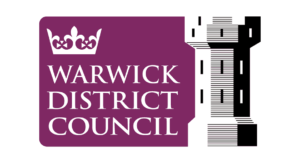 Weekly Update (8th January 2021) from the Leader and Chief Executive
We're in the thick of it now, with infection rates continuing to rise rapidly.  Indeed, at the moment one in 50 of our residents are more broadly affected by the virus.  Once again, each of us are living through our own form of lockdown; separated from loved ones; dealing with home schooling; facing financial stress and struggling with our mental health.  While we don't have the benefit of beautiful spring weather this lockdown; we're better prepared, more practiced at sharing these challenges, supporting each other in large and small ways.
It was good to join our neighbours out on our doorsteps "clapping for our heroes" last night at 8pm.  It is timely that we take a moment to also revisit the government guidance to stay safely at home; recognising the symptoms of the virus, getting tested and self-isolating when required.  We know that these precautions will make a difference when combined with community testing and the mass rolling out of the vaccine.
Our officers are working with County colleagues to help run the community testing centre in Lillington. And they've been busy! Over 3,600 tests had been carried out, since it opened on 22 December, with only a small proportion being positive.  Remember this centre is for those who are not showing any symptoms – you can find out more and book your appointment, here.
Now that the Oxford Astra-Zenica vaccine is available, the ambition is to offer the vaccine by the end of March to all 420k vulnerable and over 50 years old residents across the county.  Vaccination centres have been established and the programme is set to get in full swing, subject to vaccine supplies.  We'll share more information on the local vaccination programme and the progress being made in our future weekly updates.
To help deal with the lockdown during the winter months, we're fortunate too that our award winning parks, gardens and children's playgrounds remain open for us all to enjoy the benefits of daily exercise.  Our weekly markets in Warwick and Kenilworth are also staying open, selling fresh produce and essential items, following strict covid-safe measures.
We recognise that the latest restrictions will be a hammer-blow to businesses and following the Chancellor's announcement on Tuesday, our finance and business support teams are on stand-by to launch the new grant scheme, 'Part D', next Monday, 11 January.  Find out more about the grants available and how to apply for them on the website, here.
There is ongoing support for the vulnerable in our society, for those who are shielding, or for vulnerable families and children. Please visit the website to access the directory of organisations, the Covid hotline and the array of support available to help get us through.
Looking ahead, we're pleased to report that this week the Council established a Local Housing Company to help address the district's housing need.  This new company will bring a commercial approach to the development of new homes, and the flexibility to source and offer more affordable housing, in particular in the private rented sector. It is expected that the Company will put housing services on a more sustainable footing to support local people, as well as raising money to invest in the Council's future projects.
With numbers of street homeless reducing from 22 to 4 at the last official count, the Council has put new plans in place to help former rough sleepers to remain in secure accommodation. Following the government's 'Everyone In' initiative launched in March, we've worked closely with voluntary agencies to locate over 80 homeless and rough sleepers to provide them with interim B&B accommodation. We're now making good progress with our 'Housing First' intensive support programme to enable these residents to move into their own home.  Maybe this pandemic might just have a 'silver lining' after all.
Finally, something exciting for our young people and students to look forward to and they don't even need to leave their bedrooms!  Interactive Futures is back, the Leamington Spa games hub will open its virtual doors from 16 to 20 February to showcase the talent and creativity of local video games studios. It's a free event and a must for anyone keen to get involved in the growing Games Sector in Leamington Spa.
Working together our problems are more than halved, strengthening the promise of better days ahead.
Keep smiling and stay safe
Andrew Day                                     Chris Elliott
Leader, Warwick District Council          Chief Executive, Warwick District Council
---
NATIONAL LOCKDOWN : STAY AT HOME
You must stay at home. This is the single most important action we can all take to protect the NHS and save lives.
You must not leave your home unless necessary.
Stay 2 metres apart from anyone not in your household or bubble.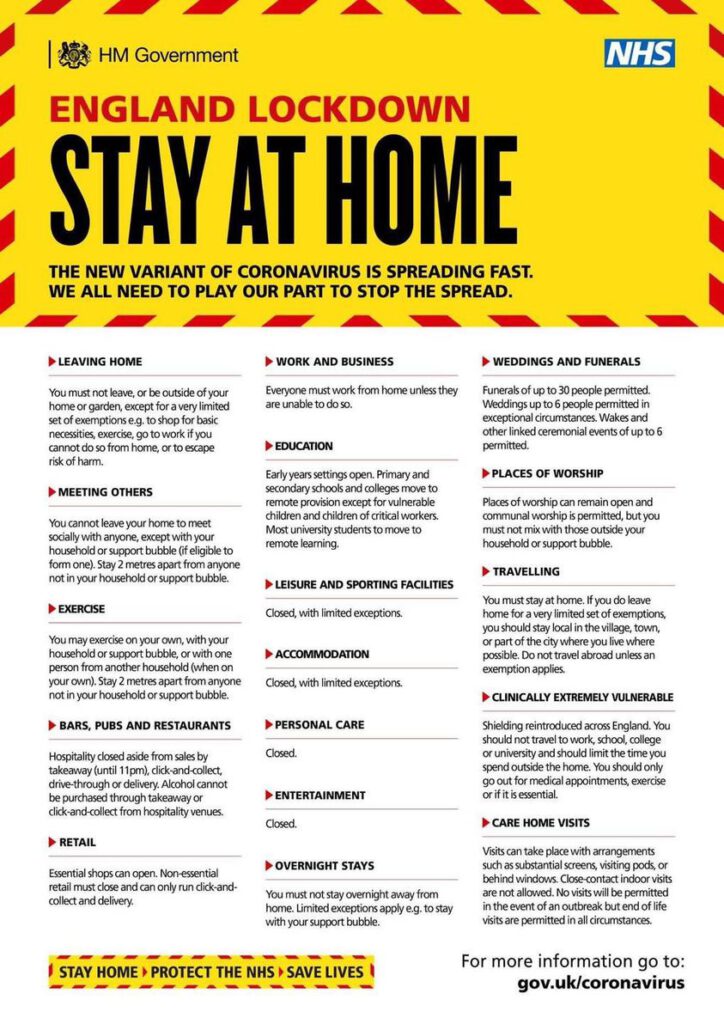 ---
---
---