Community News
---
 
Weekly Update from the Leader and Chief Executive

23rd July 2021
Despite the lifting of restrictions, it is clear the pandemic, or rather 'pingdemic', is far from over. It is a serious concern that local case numbers have risen sharply this week from 411.1 to 585.7 infections per 100,000 people, registering amongst the highest levels in the country. Thousands across all age groups are self-isolating, causing systemic disruption to our way of life.
We can each take steps to reduce the surge in local Covid infections. Let's not drop our guard just because legal restrictions have been lifted and the sun has come out. The advice of our public health colleagues has served us well. So, we should continue to take precautions to stop the spread of the virus by wearing a face covering on public transport, in shops and other indoor public spaces and maintaining good hygiene practices such as hand washing, using sanitiser and opening windows for ventilation.
NHS Test and Trace are providing a vital service which gives each of us a clear way of safely protecting our nearest and dearest, while enjoying greater freedoms. This week a number of pop-up testing facilities are being set up in the district to complement other free testing options available by home delivery, at a local test centre or by collection from a participating pharmacy. With so many being required to self-isolate, don't forget that Test & Trace support payments continue to be available.
Vaccination remains our best line of defence and the NHS is asking that we all come forward for our jab without delay. With more than 80% of the local adult population having had at least one dose, our vaccination rates remain above the national average. Amongst the under 25s the figure falls to 55% which is again above average for England; but means that almost half of that age group remain unvaccinated, and therefore unprotected.
It's been another busy week for the local recovery plan:
Record temperatures in some parts of the UK and catastrophic floods in Germany are a stark reminder of our need to address climate change. This week we are asking for your views on whether all new local homes that are built in the future should be Net Zero Carbon. Consultation on a new ground-breaking planning policy document runs from 26 July until 13 September with information on how to respond available on our website from
Work building joint services with Stratford-on-Avon District Council are progressing well, with our first joint staff briefings taking place this week, with presentations from both Chief Executives, followed by a helpful Question and Answer session.
Next Wednesday 28 July, it will be only one year to go until the start of the Birmingham 2022 Commonwealth Games. On the third leg of our tour to each of the district's towns we'll be holding a special Countdown day on Washbourne Fields in Whitnash from 10am to 2pm. This is a great opportunity for local people to get a flavour of this once in a generation event, try some of the sports which will be taking place (including bowls and basketball) all for free! And don't forget that you can bid for tickets for the actual Games before the main ballot goes live, more details are on the Birmingham 2022 website.
Keep smiling and stay safe.
Andrew Day   Leader                                  Chris Elliott    Chief Executive
---
The Railway Inn is reopening in August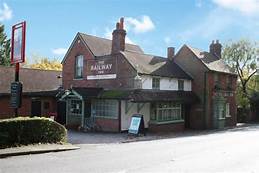 The much loved Railway Inn, located on the Dorridge/Packwood/Lapworth border, has recently changed hands and will be reopening again in August after undergoing internal refurbishment.
The Inn will retain its old school British pub looks and will be serving good 'pub classic' food.  It will remain a family pub complete with outdoor children's play area, and dogs (on a lead) will be allowed in the bar and in the garden.
Booking details and menus will be available soon.
---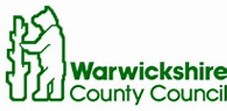 Temporary Road Closure of Station Lane, Lapworth
26th July 2021 to 28th July 2021
Please see proposed diversion route shown between 73-85 Station Lane for the above road closure,  to enable essential utility works to take place.
An alternative route will be signed and is available via Station Lane, Old Warwick Road, Five Ways Road, Birmingham Road, Rising Lane and vice versa.
Vehicular access & egress will be maintained where possible.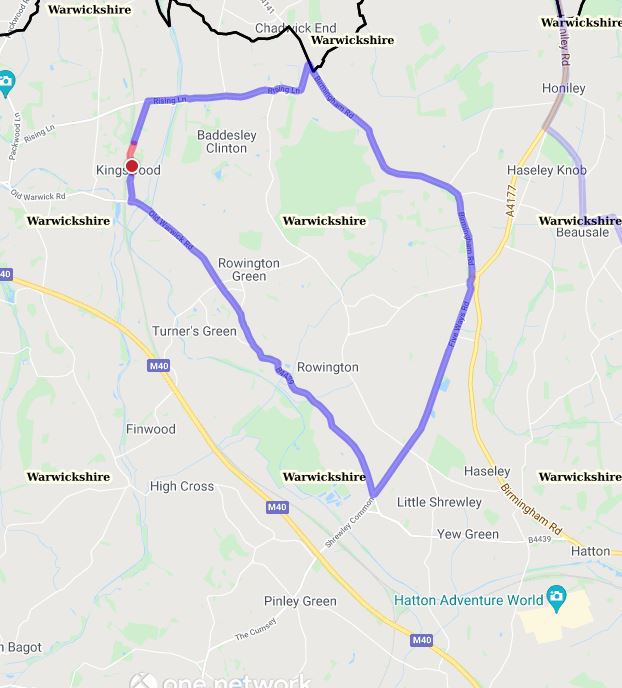 ---
Have Your Say
School Parking Survey
Warwickshire Road Safety Partners would like to invite residents and parent/carers to participate in a (5 minute) school parking survey.
Inconsiderate, unsafe, and illegal parking around schools is an ongoing concern for headteachers, parents/carers and residents and puts the safety of children, and others, at risk. Partners and organisations are working together to review parking issues outside schools to greater understand and address the problems schools, parents, and the wider community experience. 
Reponses will remain anonymous and will be analysed and used to identify specific issues and help shape future initiatives to address unsafe and inconsiderate school parking and help to make the roads around schools safer. 
To take part follow the links:
Parents/ Carers: https://forms.office.com/r/jeWYQCC50S
Residents: https://forms.office.com/r/fcKxv1W8Hd
All surveys need to be completed by 30th July 2021
---
Lapworth Cricket Club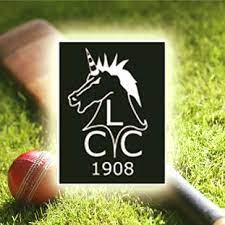 The season so far . . . .
After our first round of league games played the first weekend in May the rain arrived with a vengeance, and we then had three consecutive weekends where all of league games throughout our three teams were cancelled firstly due to torrential rain and then towards the end of the monsoon season due to the waterlogged state of the ground.
We have checked the club records – we can go back as far as the fifties and we cannot find another occasion when we have had three blank weekends in a season so definitely unprecedented for us at The Melson – in fact as I write these notes eight weeks into the league season our 1st XI has played just one game at home this season.
That said the weather has now changed dramatically, summer is here and the groundsman has already started watering the cricket square – thinks do change very quickly!!    . . . . read more
---
 
Temporary Road Closure of Old Warwick Road to vehicular traffic between its junctions with Packwood Lane and Grove Lane, Lapworth
10th August 2021 – 9.30am-3.30pm
Please see proposed diversion route shown between Packwood Lane and Grove Lane for the above road closure to enable carriageway patching to take place.
An alternative route will be signed via B4439 Old Warwick Road, Shrewley Common, The Cumsey, Ley Green Road, A4189, A3400, Old Warwick Road and vice versa
Vehicular access and egress will be maintained where possible.

---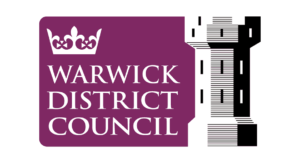 Local groups encouraged to apply for capital grants improvements scheme
Local not-for-profit community organisations are being encouraged to apply for grants of up to £30,000 from Warwick District Council's Rural and Urban Capital Investment Scheme (RUCIS).
Following a brief pause last year as the Council focussed on administering much-needed funds for local voluntary and community organisations involved in supporting residents during the pandemic, the scheme is now open and organisations looking for grants to support capital improvement projects are urged to apply.
Consideration is given to organisations looking to purchase or upgrade their property or equipment in order to provide their services to the community, such as:
Energy efficiency improvements and renewable energy technology
Providing disabled access or facilities
Resurfacing of car parks, sports courts and play areas
Essential building repairs
New facilities such as kitchens or toilets
In previous schemes, Leamington Cricket Club received £4,496 towards the refurbishment of their toilet facilities; and Hill Close Gardens received £30,000 towards an extension to their existing visitor centre.
Councillor Mary Noone, Portfolio Holder for Resources, commented: "We've seen first-hand this past year how important local community organisations are to our residents, and I am delighted that Warwick District Council is in a position to be able to award this funding to ensure that the vital facilities they use to support the community are the best they can be.
"New funding is available for the 2021/22 financial year and I would like to encourage not-for-profit groups located within Warwick District to come forward with their projects as we may be able to help."
To find out more about the RUCIS scheme, visit www.warwickdc.gov.uk/RUCIS
---