Community News
---
---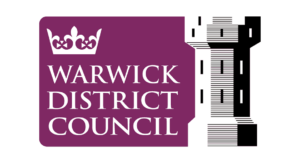 Update from the Chief Executive
24th November 2023
Although the Council's leaving of Riverside House has been in our plans for many years, the signing of contracts for the sale of the building and surrounding land to Homes England puts us firmly on a new path for the future. We are confident that Homes England, a government agency which specialises in the sustainable redevelopment of complex sites, will continue their dialogue with stakeholders and local people as plans are drawn for a sympathetic residential development and also the creation of a new riverside park. We do encourage you to take part in the first of their public consultation exercises, with details and link available on our website.
We'll be no doubt tempted to turn our thermostats up with the forecast of colder temperatures this weekend. For those who may be struggling to heat their homes it's worth a reminder that help is available through a number of local schemes, such as the Home Energy Help and Warwickshire Household Support Fund through our partners Act on Energy.
As well as keeping warm, we continue to encourage the elderly, vulnerable groups and all those eligible to take up their flu and Covid vaccines to strengthen their immunity through the winter months.
In other news:
This week the operation of management of the Edmondscote Athletics Track was transferred from the Council to Everyone Active (EA), who already successfully manage the Council owned leisure centres at Newbold Comyn and St Nicholas Park (and Castle Farm in a few weeks). We know that the EA team is looking forward to meeting club members and is planning a programme of new opportunities for athletes of all ages.
National Tree Week starts tomorrow, and we're sending an invitation to residents of Rowington and Hampton Magna to join community tree planting events taking place on Sunday 3 and Saturday 9 December, where more than 400 trees donated by the Woodland Trust will be planted in each park.
A Severn Trent Community Fund has just been launched with a call out to not-for-profit community groups in the region who provide services to support the most vulnerable (and have an annual income of £250,000 or less) to apply for grants of up to £20,000 to cover running costs. Applications are open until Sunday 10 December visit co.uk/corefunding to find out more and apply.
It's great to see the adoption of a grass verge by Bee Friendly Warwick, who are aiming to create a whole network of pollinator friendly habitats across the town. The first verge was suggested by residents at Cliffe Way and thanks to the support of the County and Town Councils, Warwick Court Leet and Warwick Relief in Need a group of dedicated volunteers have carefully prepared the ground and sown the wildflower seeds, which should be in full bloom with bees buzzing by the spring.
Thankfully the rain (almost) held off and thousands gathered to enjoy Warwick's 40th Victorian Evening last night. This weekend, Christmas will begin in Kenilworth, starting on the High Street at 5pm with a traditional evening of food, drink and entertainment. Then on Sunday moving to Warwick Road, where there's family fun from midday with market stalls, funfair rides and live music on stage, culminating in the big switch-on at 6pm.
And finally… during these troubled times in the Middle East we would like to draw your attention to a special 'Prayers for Peace' event being held this Sunday 26 November at 3pm by the Ahmadiyya Muslim Community. Taking place at the Baitul Eshan Mosque on Adelaide Road, Leamington Spa it will bring together communities to pray for the innocent victims of the conflict and to call for a lasting peace in the region.
Chris Elliott, Chief Executive
---
---

---
---