A very warm welcome to the 'new-look' Lapworth village website – full of information about Lapworth.
Browse the website and find things to see and do in the beautiful countryside and along the picturesque canal towpaths.
Discover more about the history and heritage of the area too and its surprising link to the Gunpowder Plot.
Visit a local pub to quench your thirst and satisfy your hunger.  There are several excellent gastro pubs in the area with some also serving locally brewed beers.
You can also find regular events at the History Society, services at St. Mary's and St. Michael's churches, and Parish Council Meetings by using the menu above.
All homes receive a free copy of Lapworth Parish Magazine too reflecting village life, including articles of local interest, regular columns from most village organisations and includes a two month diary of activities.
Latest news . . . Latest news . . . Latest News . . .
FREE MEMBERSHIP IS ON THE WAY FOR AUTUMN!
From 2nd September 2017, it won't cost you a penny to save pounds on Kerosene (heating oil) and Red Diesel through the new FREE WRCC Energy membership programme.  You can order as often as you like and still make the same great savings that group purchase brings.  Encourage your friends and neighbours to join too – larger orders means more savings for everyone!
In the meantime you can make even more savings if you TOP UP YOUR TANK FOR AUGUST before higher prices return in the Autumn.
August 2017 Order Deadline – Tuesday 1st August at 12.00 noon
Minimum order volume 500 litres
Order by phone 01789 472619 or email energy@wrccrural.org.uk
Upcoming public events in Lapworth . . . go along, join in
Sat 5th Aug:
What? 71st Annual Village Show
Where? Fleur De Lys, Lowsonford, B95 5HJ – 2.00pm
For info: Lucy Marsden on 01564 784823 or lucymarsden77@btinternet.com
---
Wed 6th Sept:
What? Lapworth Ladies Supper Club
Where? Lapworth Old School (behind St. Mary's), Church Lane – 7.30pm
For info: Social evening – New Members welcome
---
Sat 16th Sept and Sun 17th Sept:
What? Scarecrow Festival
Where? Lapworth Village Hall and surrounds
For info: info@lapworthscarecrowfestival.co.uk
---
Sat 14th Oct:
What?
Black Country Evening featuring Dandy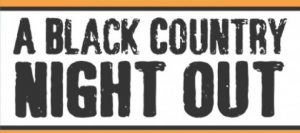 Where?
Village Hall
For info:
t.b.a.
---
If you know of an event that should be publicised, or if you spot errors or omissions that should be corrected, please tell us at lapworth.org@aol.co.uk.