Community News
---

---
Save the date . . . Save the date . . . Save the date
LAPWORTH PLAYERS
Announce their forthcoming production on 16th–18th April 2020
"A Small Family Business" – A comedy by Alan Ayckbourn
Jack McCracken is excited; his father-in-law has finally given up the reins of the family business to him.  He is determined to run it honestly and with integrity but events and revelations about the family follow thick and fast ……..want to know more, WATCH THIS SPACE !!!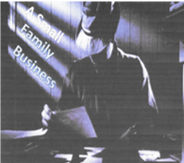 ---
Save the date . . . Save the date . . . Save the date

---

Vélo Birmingham & Midlands Cycle Race will be taking place on Sunday 21st June 2020 and it will be passing through Lapworth
You may be affected by road closures so it is really important to plan ahead
An event information leaflet with key road closure details has been delivered to homes and businesses located on or near the route, you can also find a digital copy of the leaflet

here

.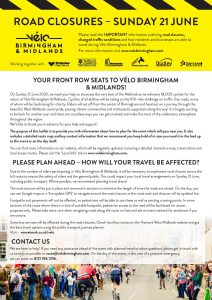 (It may be worth noting folks that Sunday 21st June is also Father's Day this year and the cycle event could affect your plans)
---
Openreach to extend Full Fibre network into 200 rural locations 
On 27th January 2020, Openreach announced that they were going to widen their Full Fibre network build programme to include 250,000 homes and businesses in more than 200 rural locations across the UK – including some in the CSW region.
This builds upon Openreach's existing programme to provide four million homes and businesses with access to Full Fibre technology by the end of March 2021 but will see them extending the network into market towns and villages in the more rural areas of the country.
The six communities that will benefit from this programme within the CSW region are: Bidford on Avon, Coleshill, Henley in Arden, Hockley Heath, Lapworth and Wootton Wawen.
The fibre infrastructure that CSW Broadband has already had the foresight to deploy in these areas has acted as a springboard for this work. By using this existing resource as the foundation for their Full Fibre network extension, Openreach will be able to provide these communities with an ultrafast, ultra-reliable broadband service that will be fit for purpose for decades to come.
---
New food store opens
Co-operative Food (part of the Heart of England Co-operative) has opened a new food store in the locality. The opening of the new £2.1 million Co-op food store in Hockley Heath has created 12 new jobs.
The store is based at 2376 Stratford Road, B94 6QT (in what was the GVS Swimming Pools building) and will be open every day, Monday to Sunday, from 7.00am-10.00pm.
The store has all the usual groceries plus a 'Food To Go' section, Costa Express, Slush Puppie, Tango Ice Blast, freshly squeezed orange juice, vegan range and 'Free From' range, wines and spirits.
---
Two hours free parking returns to Knowle
Two hours free parking on car parks in Knowle is due to be reinstated almost 18 months after it was controversially cut.
The change at 'off-street facilities' should be in place by the beginning of April 2020.
---