Community News
---
C Curtiss & Sons – Independent Timber Merchants
Old Warwick Road, Lapworth
So very, very sad to learn that Lapworth Wood Yard is now 'permanently closed'.

---
Lapworth Ladies Supper Club
Hurray! We are back at Supper Club and having a lovely time!
On Wednesday 6th October 2021, Lapworth Ladies Supper Club met at Hogarth's Hotel for the first full meeting since March 2020.  It was so lovely to see everyone again especially the people who had not been able to attend the AGM in September.
---
Lapworth Cricket Club
Review of 2021 season
The 2021 season commenced in April – back then September seemed a very long way away and yet with what seems a blink of an eye the recreational cricket season has come to an end, our players have put away their kit, hopefully washed and ironed, pads have been cleaned and cricket bats oiled as they now await the call in January telling them indoor cricket practice is about to start.
So how did our teams perform in 2021? Find out here
---

Weekly Update from the Leader and Chief Executive

15th October 2021
We're shocked by news of the death of Sir David Amess MP after the horrific events that took place today. Everyone in public life should be able to go about their daily business without fear of attack. Our thoughts and prayers are with Sir David's family, friends and local community.
Once again local Covid infection levels have risen across all age groups, increasing from 492 to 554.1 per 100,000 in the last 7 days. As part of the Winter Plan, schools in our area are reintroducing protection measures, such as the wearing of face coverings and cancelling events. If infection rates continue to rise, we can expect further safety measures to be reintroduced.
Getting fully vaccinated is the best way to protect ourselves from getting Covid-19 and then dealing with potentially life changing outcomes. It's good news that Lateral Flow Tests are more accurate than expected at finding asymptomatic cases, given that around a third of us who have the virus don't show any symptoms. Taking regular tests is a key way to contain Covid-19. Test kits freely available, plus easy and quick to use.
In other news this week:
Jephson Gardens and Mill Gardens in Leamington Spa have won an impressive fifteenth Green Flag Award, the international mark of a quality park or green space. Prestigious Green Flags have also been awarded to Crackley Wood in Kenilworth and Oakley Wood near Bishop's Tachbrook. This is an impressive, fourth hat-trick of awards in a row for the Council's Green Spaces Team, who manage these woodlands in partnership with the Warwickshire Wildlife Trust and Friends of Oakley Wood and Crackley Wood.
In a further boost to our efforts to improve the energy efficiency and reduce the carbon footprint our housing team are offering selected Council households the opportunity to have PV solar panels, air source heat pumps or increased loft insulation installed free of charge, thanks to funding from the government's Green Homes grant scheme.
Leamington's amazing community woodland, Foundry Wood, is on the brink of an exciting new future. Negotiations with Network Rail to lease disused railways sidings to the south of the wood are progressing well. £5,000 is being raised to fund costs, so please join us by making a gift so this land is protected from future development; allowing the habitat and biodiversity at this former industrial site to be the significantly improved.
The UK Battery Industrialisation Centre in Baginton is helping the automotive industry create the electric cars of the future and is set to add 30 new roles to support the first large customer projects it has secured.
The Rosalind Franklin MegaLab in Leamington Spa has now processed one million Covid tests since it opened on June, thanks the use of cutting-edge testing technology, including top of the range robotics.
And here's some dates for your diary:
Finally, please have your say on the proposal to create a single South Warwickshire District Council. When Councillors meet on 13 December, it's vital that they have the benefit of your views before making this important decision.
We've been busy connecting with residents, businesses and community groups. Throughout the process we've been encouraging an open dialogue and debate. Briefings across all levels of local government, with neighbouring authorities and our Members of Parliament are also being conducted.
If you've not already done so, we'd be grateful if you took a few minutes to visit www.southwarwickshire.org.uk for further information on the proposals and to complete the survey before next Sunday's deadline.
Keep smiling and stay safe.
Andrew Day   Leader                                  Chris Elliott    Chief Executive
---

Locals urged to have their say on South Warwickshire Council proposal
With just a fortnight to go until the end of the public consultation, the Leaders of Stratford-on-Avon and Warwick District Councils are urging all sectors of the community to have their say whether the two Councils should formally merge.
Through an online survey, residents are invited to share their views on the creation of a single South Warwickshire Council to carry out services such as waste collection, local planning, housing, management of parks and sports facilities, licensing, business support and environmental health, currently delivered separately by the two district authorities.
Cllr Andrew Day, Leader of Warwick District Council says:
"Council services touch all our lives in many ways, so it matters that we get them right. These are challenging times, that offer an opportunity to renew and update local government across South Warwickshire. We are focused on meeting the changing needs of communities today, to take practical steps to address the local impact of climate change and to foster new business growth.
"To do this effectively, we need to hear from our residents, community groups and businesses so we know what's really important."
Cllr Tony Jefferson, Leader of Stratford-on-Avon District Council says:
"The world is changing rapidly, and we cannot stand aside from that. With both Councils facing financial challenges, we need to find solutions. This is an extremely important consultation that relates to vital local services and the future our local democracy."
"This decision on whether to merge needs to be the made with the backing and consideration of the views of the wider community, it is therefore vital that as many people as possible take the opportunity to get involved."
The consultation document and online questionnaire can be viewed and completed at: www.southwarwickshire.org.uk until midnight on Sunday 24 October 2021.
---
A FREE Rural Security Event is being held on Monday 18th October 2021 at Stoneleigh Park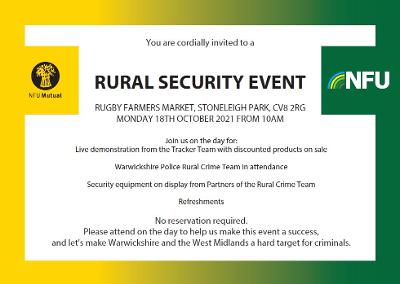 There will be a Tracker fitting demonstration on a Quad Bike, and the ability to buy Trackers at a discounted rate. The Warwickshire Rural Crime Team will also  be in attendance with a host of their Partners there to demonstrate other Farm Security equipment. The intention is to host an event that will put more anti-theft devices into Warwickshire and the West Midlands. Let's aim to make our areas as inhospitable to thieves as possible.
---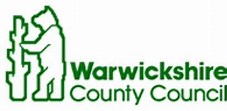 TEMPORARY CLOSURE OF LAPWORTH STREET, LAPWORTH
27th – 29th October 2021
Lapworth Street will be closed to vehicular traffic to enable works for a new water connection.
An alternative route will be signed and is available via Lapworth Street, Old Warwick Road, Finwood Road, Mill Lane and vice versa.
Vehicular access and egress will be maintained where possible.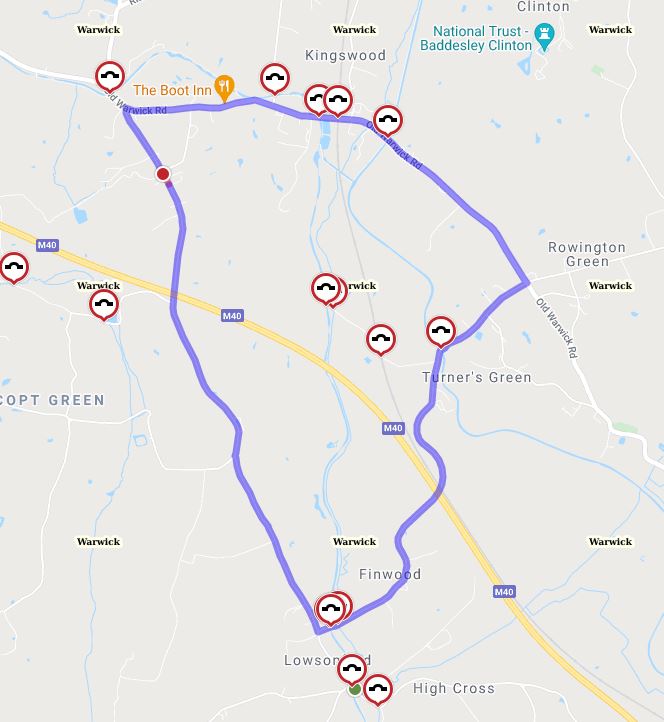 ---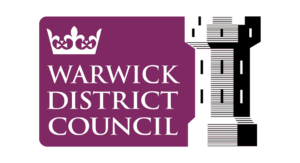 Christmas returns to Warwick district
Christmas is officially returning to Warwick district, with all four towns set to welcome people back into the town centres to switch on the lights and usher in the start of the festive season.
Taking place over the course of four evenings from 7 November to 5 December, Kenilworth, Leamington, Warwick and Whitnash will each host their switch-on events with a fantastic selection of entertainment, music, food and seasonal stalls.
Leamington will be the first to host its event on Sunday 7 November, with the festivities forming part of the Diwali and Happy Guru Nanak Dev Ji Gurpurab celebrations in the town. The Myton Hospice Tree of Light will be switched on outside the Town Hall at 4.30pm, followed by the main lights at 5.15pm. The Yuletide market will be in the town from 1pm.
Warwick's popular Victorian Evening returns on Thursday 25 November. Starting from 12pm with a Victorian market, the rides and entertainment will begin at 5pm with the lights being switched on at 7pm.
Kenilworth will be spreading its festivities across the town on Friday 26 November with both the High Street and Warwick Road lights illuminating both parts of the town on the same evening. Starting at 5pm, both sets of lights will be switched on at 6pm with the events wrapping up at 8pm.
Residents of Whitnash will be celebrating the return of the Christmas festivities on Sunday 5 December. The event is held outside The Plough & Harrow pub in the town and starts at 4pm with stalls, food, entertainment and an appearance by Father Christmas. The lights being switched on at 6pm.
There was a brief hiatus in 2020 as the light switch-on events went virtual with 'Light Up the District', which saw over 1,600 residents tune in from home to see the lights switched on, with performances from popular characters that are a regular feature at local business Enchanted Tea Rooms.
Councillor John Cooke, Portfolio Holder for Place and Economy, said: "We're delighted to be welcoming residents back to our town centre switch-on events. These are a staple part of the festive season, where friends and families come together to mark the start of Christmas.
"Not only do these events provide a sense of community, but they are also a great support for our local businesses so get the dates in your diaries now and get ready to light up the district."
The Council will continue to implement the current public health guidance in place at the time.
You can keep up to date with all of the events on the Council's website: www.warwickdc.gov.uk/events
---