Community News
---

Clocks go back one hour on Sunday 25th October 2020.
Every year, the clocks go back one hour at 2.00am on the last Sunday of October. When this occurs, the UK will switch from British Summer Time (BST) to Greenwich Mean Time (GMT).
---
Local Covid Alert Level for Warwickshire
MEDIUM
as of
Wednesday 14th October 2020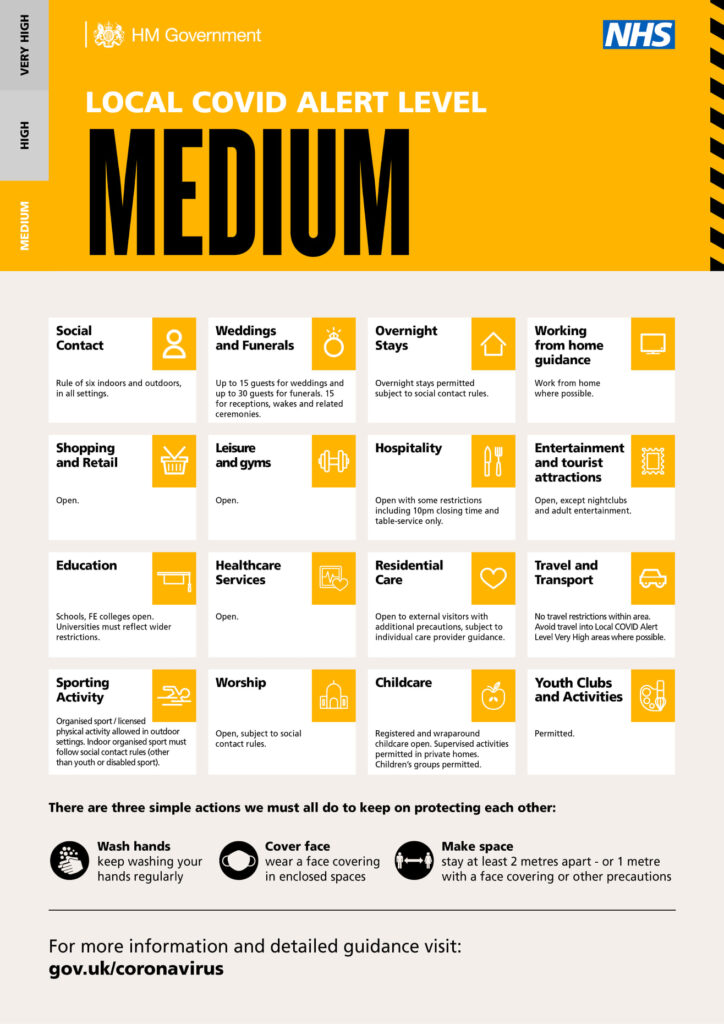 ---
Coronavirus (COVID-19)
---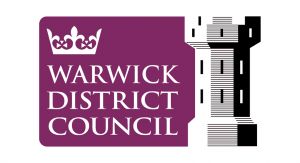 Test and Trace Payments available to those told to self-isolate
Warwick District Council will be providing payments to those unable to work from home who have been told to self-isolate through NHS Test and Trace.
From Monday 12th October, Test and Trace payments of £500 will be available to those who meet the eligibility criteria and have been told to self-isolate on or after 28th September 2020, either because they have tested positive for coronavirus or have recently been in close contact with someone who has tested positive.
To be eligible for payment applicants will need to demonstrate that they:
have been told to stay at home and self-isolate by NHS Test and Trace, with a valid notification.
are employed or self-employed;
are unable to work from home and will lose income as a result; and
are currently receiving Universal Credit, Working Tax Credit, income-based Employment and Support Allowance, income-based Jobseeker's Allowance, Income Support, Housing Benefit and/or Pension Credit.
Applications for financial support must be made to the Council as soon as possible, but no later than 14 days after the period of self-isolation has ended. Others in the same household are able to apply, as long as they meet the eligibility criteria.  A discretionary payment scheme is also being developed for those on a low income unable to work from home who do not receive one of the qualifying benefits.
Warwick District Council's Portfolio Holder for Business & Finance Councillor Richard Hales said:
"These payments are not only a vital financial lifeline to those who are self-isolating, but will help to stop the spread of the virus amongst our community, prevent local lock-downs and more importantly save lives."
For further information and to complete an application form visit Warwick District Council website.
---

Arden PCN (Primary Care Network)
My name is Miss Abria Sienna, I'm the latest member of the team at Arden PCN.  I am passionate about enabling members of the community to access provision and widen participation in services available to them.  I will be leading on new initiatives that will help to increase social and economic inclusion.
My role as social prescriber is to help people to identify 'what matters to them', and work out how to connect with the activities that might make a difference.  I am here to provide personalised support to patients, families and informal carers to take control of your wellbeing and help to improve your health outcomes.  I am able to provide information, advice, guidance and support with all things non-medical: i.e. isolation, access to activities, confidence, healthier lifestyle – walking groups, park-run, wellbeing, accommodation, work life balance, employment and education to mention a few.  I have over eighteen years' experience of working in Warwickshire both supporting 'Our Warwickshire Community' and working in partnership with various agencies to widen participation.  I look forward to meeting you and supporting the Arden PCN and wider community.
Abria Sienna
Social Prescribing Link Worker
Arden PCN
* Email for referrals to Arden PCN: arden.socialprescribing@nhs.net
---
THE LAPWORTH CHARITY
VACANCY AT POUND CLOSE ALMSHOUSES
There will be a vacancy at the Pound Close Almshouses, which we expect to be available by the end of this year or early in 2021, depending on Covid-19/Lockdown restrictions and refurbishment of the property.  The accommodation  consists of a ground floor bungalow comprising a living/dining room, kitchen, bathroom (wetroom) and one bedroom, designed for single occupancy, but couples may be accepted.
Applicants are usually resident in the Parish of Lapworth at the time of appointment, normally retired and have limited financial resources.  Residents must be able to live independently, since no care or other services are provided.  Pets are not normally allowed at Pound Close, unless exceptionally agreed with the Trustees.
Further information and application forms are available on our website www.lapworthcharity.com , or by  contacting the Secretary/Administrator to the Lapworth Charity:
Mrs Helen Wollerton
Tel:      01564 784193
Email:  lapworthcharity@gmail.com
The closing date for applications is Tuesday 1st December 2020
Shortlisted applicants will be invited for an interview on a date to be arranged.
---
LAPWORTH PLAYERS
SPRING 2021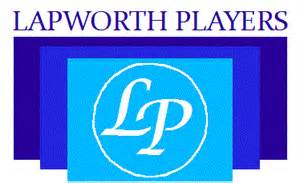 Lapworth Players have had to make the difficult decision to cancel the Spring Play 2021 due to the ongoing Covid situation.  Logistically it is impossible to go ahead with the production
---