Community News
---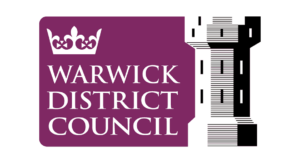 Free parking for festive shoppers
Warwick District Council is hoping to give town centre businesses an added boost in the run up to Christmas by offering free parking on Sundays throughout December in all 27 of its off-street surface and multi-storey car parks in Kenilworth, Leamington Spa and Warwick.
There's also a bonus for weekend shoppers visiting Leamington Spa, with the opening of the Council's Riverside House car park for free parking on Saturdays and Sundays until Christmas Eve.
Warwick District Council's Portfolio Holder for Arts and Economy Councillor Liam Bartlett commented:
"In challenging times, we would like to lend our support to both residents and high street businesses this festive season. We very much hope that local people will be able to take advantage of the free parking available and support our wonderful range of shops, cafes and restaurants and also come out to enjoy some special events taking place including the Lantern Parade and Christmas markets."
Stephanie Kerr, Executive Director of BID Leamington added:
"We are pleased to see these parking initiatives which we hope will support visitors and those working in town at weekends. There is a wonderful range of free festive activities going on to enjoy and every little gesture like this helps.  Local businesses also value our support, and we know there is lots to discover – from stocking stuffers and practical pressies, to that special gift. Delivering an enjoyable Christmas is a team effort and we look forward to continuing our discussions with Warwick District Council to ensure we can offer customer and employee friendly parking in the year ahead."
The Warwick District Council offices on Milverton Hill will be open for free parking between 8am and 7pm on Saturdays and Sunday 3/4, 10/11, 17/18 December and until 6pm on Saturday 24 December.
In addition, there will be free parking in the District Council operated off-street carparks in Warwick on Wednesday 30 November for the Christmas Market, Leamington on Saturday 3 December for Small Business Saturday and for the Christmas Markets in Kenilworth on Saturday 10 and 17 December.
Seven-day charges will still be in place throughout December for the on-street parking spaces which are operated by Warwickshire Council County Council.                                              
For more information on car-parking during the festive period visit www.warwickdc.gov.uk/parking
---
---

 

Weekly Update from the Leader and Chief Executive

2nd December 2022
It's official, Leamington Spa has been named the happiest place to live in the Midlands, and ranked the 14th happiest across all of the UK. This accolade is due, no doubt, to the ongoing efforts made by so many in Leamington to foster a great place to live, work and visit. Congratulations, and festive smiles all round!
We couldn't let 'National Tree Week' pass without marking the local success of the summer's Commonwealth Games by planting commemorative trees in Victoria Park and Myton Fields. This week proved to be a good moment to reflect and reinvigorated our ambitions to replenish our woodlands, open spaces and award-winning parks. Our ambitious Trees for our Future campaign is on track to deliver 160,000 new trees across the district by 2030, one for every resident.
The backroom stars of our third sector have been busy finetuning the array of support being made available to help us deal with the cost-of-living crunch, this winter and beyond. Cabinet meets next week to also consider an innovative grant funding scheme, to be made available to local groups and community organisations providing vital services and outreach.
Although local cases of COVID-19 continue to fall, the flu season has arrived early. So, let's all do what we know works, follow the public health advice, take our Covid-19 booster and seasonal jabs when offered, and avoid contact with elderly or vulnerable people if we feel unwell.
In other news:
123 + va va voom – the new waste collection system has boosted our recycling rate by 10% and reduced the amount of rubbish that we are sending to landfill, by one third. This encouraging performance is not only great news for the environment and helps our net zero carbon goals, but it also brings a significant reduction in landfill charges and ongoing financial benefits.
Lillington Healthcare Centre – Work has started on site, in partnership with the South Warwickshire NHS Foundation Trust, to create a new health, wellbeing and community facility. Bringing together under one roof the health services of Lillington and Cubbington is a game changer in providing improved provision for this growing local community.
Creative Quarter – In further good news for the Leamington transformation programme, the West Midlands Combined Authority have confirmed a £3m investment in the regeneration of Spencer Yard, which is fast being reborn as vital hub for our creative and digital industries.
As our thoughts turn to preparations for Christmas, we've published an updated festive refuse and recycling collection schedule, providing information on what we can recycle, and top tips on reducing food waste.
And finally … our Pantomime, Cinderella opens at the Spa Centre this week and with the wonderful sight of 1,000 lanterns parading through Leamington on Sunday afternoon from 4pm, Christmas festivities are already well underway. In Whitnash too, at the same time the festive lights will be switched-on, along with live entertainment and a special visit from Santa, all taking place at the Plough and Harrow. Ho ho ho!
Andrew Day   Leader                                  Chris Elliott    Chief Executive
---
---

THE LAPWORTH CHARITY
Each year the Lapworth Charity offers various grants, details of which are shown below: 
SUPPORT FOR STUDENTS – ACADEMIC YEAR 2022/23
 If you are a student living in the ancient Parish of Lapworth, who is studying in higher education, grants for eligible students are available from the Lapworth Charity.  These grants are offered to cover a proportion of accommodation fees, travelling expenses, books and computer purchases. Evidence of expenditure is required at the point of application, so you are advised to keep your receipts and your application will require verification by a parent/guardian.  Please note that Tuition fees funded by the Government Loan Scheme will not be eligible.
WARWICKSHIRE COUNTY COUNCIL BUS PASS FOR YOUNG PERSONS – ACADEMIC YEAR 2022/23
Now that Warwickshire County Council no longer funds transport to and from school/college for students aged 16-19, the Trustees of the Lapworth Charity will once again be providing grants to cover up to 50% of the cost of the County Council Bus pass, the cost of which is currently £836 for the year (unless you are entitled to 'early bird' discount when the cost is £716 for the year).  To be eligible, applicants have to live in the ancient parish of Lapworth and are required to enclose a receipt/copy of the Bus Pass as proof of payment.  Transport 'grants' are paid from a limited fund and are not guaranteed to be paid each year.  Applicants will be required to sign a statement that neither the applicant nor their partner is subject to 'High Income Benefit Charge', noting that this is payable when taxable household income exceeds £50,000 pa.
Applications are also invited on behalf of students under 16 years old and will be considered on merit.
WINTER FUEL ALLOWANCE
 Thanks to a very generous legacy from one of their original benefactors, Henry Billing,  the Lapworth Charity is able to offer grants towards winter fuel costs.  These are payable to those residents of the ancient parish of Lapworth who are retired and have a low income, for example, less than the threshold at which income tax becomes payable.  In some cases, the Charity will consider requests from other residents who do not fall into this category and each application will be considered on merit.
ASSISTANCE WITH CHIROPODY COSTS
If you are not eligible for NHS Chiropody, but are paying out for chiropody services, it could be that the Lapworth Charity are able to assist you with the costs.  There is no age restriction, but applicants are most likely to be on a low income, (ie less than the threshold at which income tax becomes payable).
Applicants must be residents of the ancient parish of Lapworth
FINANCIAL HARDSHIP
 If you are a resident of the ancient parish of Lapworth and are currently experiencing 'general' financial hardship, it may be that the Charity could provide you with a supportive grant.  In the first instance, please email the Secretary/Administrator for further information on how to apply.
GENERAL:
For further information, or to make an application, please visit the website www.lapworthcharity.com (see 'Individual Grants') and download the relevant application form (or contact the Secretary/Administrator for more information).  Completed forms should be emailed to:
Mrs Helen Wollerton, Secretary/Administrator to the Lapworth Charity: email: lapworthcharity@gmail.com .
PLEASE NOTE:
All applications will be treated in the strictest confidence.
---
---

---
---