Community News
---
Stop Press: From Sunday 2nd September, the X20 Bus Service changes.  Monday to Saturday the bus will operate between Stratford and Shirley only (it will no longer continue to Birmingham City Centre).  The Sunday service will be unchanged but renumbered X50.  Further information available from businfo@johnsonscoaches.co.uk
---
Heritage Open Days
6th-9th September 2018 and 13th-16th September 2018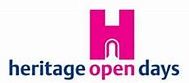 The Heritage Open Days Festival takes place over two long weekends in September.  There are thousands of events taking place all across the country for you to experience local history, architecture and culture, and all for FREE.
Locally, National Trust Baddesley Clinton, National Trust Packwood House and St Giles Church Packwood, are all taking part.  A little further 'down the road' there is much to see in Alcester and Warwick too.
The Heritage Open Days will also give you a fantastic opportunity to visit many historic sites in the Birmingham area such as Medieval Blakesley Hall in Yardley and 700 year old St Edburgh's Church; Bournville Quaker Meeting House, the Bournville Experience, and The Quadrangle (Almshouses); Stirchley Swimming Baths and Stirchley Library; Edwardian Moseley; Wake Green Road Prefabs (and share your memories of them too!); Sarehole Mill that so inspired JRR Tolkien; and much, much more.
If you're going to be away on holiday in September in England, check out what's going on in the locality that you are visiting.
Details of all 5000 events, the days they are open and opening times available via the Heritage Open Days website.  It's a great chance to see hidden places and try new experiences.
---
A new historical novel set in the Lapworth area:
'My Husband: the Extraordinary History of Nicholas Brome'
by past local resident, Anne Elliott, explores love, death and loyalty in C15th Warwickshire.
Inspired by real bloodstains and from detailed research comes a refreshingly different historical romance between a god-fearing woman and a known murderer
• Contains themes of morality and forgiveness between a husband and wife
• Interest for those fascinated by history and stories based on notorious figures
• Extensive research through records by the author to support the fiction
My Husband: The Extraordinary History of Nicholas Brome combines fifteenth century imagery with themes of morality and forgiveness in a historical novel that takes inspiration from a true story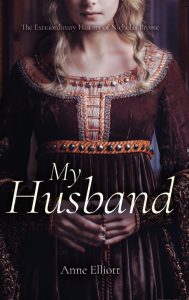 of love and murder. It explores the life of Nicholas Brome, a Warwickshire lord with a violent, blood-soaked past, through the soul-searching of his third wife and widow, Lettice Catesby. Their residence, Baddesley Clinton, features prominently in the novel, and still stands as a historical property people can tour today – including Nicholas' grave where he demands to be buried standing up. An enduring punishment – but is it a just one?
When Lettice married Nicholas, 25 years her senior, she believed she knew all there was about his violent past and the murders he committed. He had pleaded to the King and the Pope for pardon and both Lettice and God had long ago forgiven him. But on his deathbed, Nicholas confesses once more and this time there can be no forgiveness. Shocked, desperate, Lettice examines all she knows of his life for an explanation: his childhood torn apart by the power struggles between Yorkists and Lancastrians, the promise and pain of his marriages, his love of family and his amends for his violent behaviour. An inspiring story of love and loyalty in the face of a very real fear of Hell.
Published 28 April 2018 £ 9.99 ISBN 9781789013122.  Available from book stores and online.
---
New Initiative for Reporting Traffic Offences
From 1st July 2018 Warwickshire Police will be running a new initiative. This will allow members of the public to submit digital footage from dashcams showing potential traffic offences. This can range from driving dangerously or carelessly, overtaking on solid white lines, using a mobile phone while driving, ignoring traffic lights or dangerous driving around other road users, such as horse riders and cyclists.
Your submission will be sent to Warwickshire Police where the evidence will be reviewed by one of their road traffic officers, who will enforce against any offences committed
Footage can be submitted by using this link.
---
Cycling World Record
A cyclist from Lapworth has set a world record for the fastest 100km bike ride in the age category 51-59!
More on this achievement at The Observer .
---
Go ahead given for 38 houses to be built
Plans to build 38 residential dwellings with associated access, parking, open space and landscaping, on the former Kingswood Nurseries site in Lapworth, have been given the go ahead.
Warwick District Council have given permission for A C Lloyd Homes to build on land at Meadow House/Kingswood Farm on Old Warwick Road, Lapworth.
There will be 15 affordable houses with one, two and three bedroom houses and bungalows and 23 houses of two, three, four and five bedrooms.
All Planning Application documents can be found at Warwick District Council, Planning  Applications Reference Number W/17/1724.
---
The National Trust needs your help to decorate Baddesley Clinton this Christmas (yes folks, Christmas)!
Baddesley Clinton NT are hoping once again to decorate the house with lots of dried flowers to celebrate the festive season.   They will be drawing on their own beautiful gardens for flowers and are also giving supporters a chance to get involved and contribute flowers grown in their gardens and/or in pots.
For more information follow the link Help us decorate Baddesley Clinton for Christmas.
---