Community News
---
---

Government Energy Bills Support Alternative Funding
13th March 2023
Warwick District Council is urging households and individuals who didn't qualify for the Government's £400 energy rebate in autumn 2022, to see if they can apply for funding under a new 'alternative' scheme.
The Government's Energy Bills Support Scheme Alternative Funding (EBSS AF) is providing £400 in energy bills support for households in England, Scotland, and Wales without a direct relationship to a domestic electricity supplier. This funding is provided by His Majesty's Government and will be distributed through your local authority. The scheme is now open to all eligible households across Great Britain with a closing date of 31st May 2023.
Subject to applications meeting the eligibility criteria, people who will be able to receive support under EBSS AF include:
Care home residents and others in care facilities/sheltered accommodation (wholly or partly self-funded)
• Park home residents, and those living in houseboats and caravans who can provide proof of address
• Social housing and private tenants who pay for energy through a landlord on a commercial supply
• Homes on a heat network/private wire
• Off-grid homes
• Farmhouses with their own energy supply used for wholly domestic purposes
Those who are eligible for EBSS AF, will need to fill out a short online form via the GOV.UK website. This form can be found by searching "Apply for energy bill support if you do not get it automatically" into the search bar on GOV.UK or an internet search engine. Applications are made directly to His Majesty's Government, not to or via your local authority (Warwick District Council). If you do not have online access, you can apply via a contact centre on 0808 175 3287 where a representative will guide you through the application process.
Once you have applied, your application will be processed and verified. After this if your application is successful, your details will be shared with your local authority, who will deliver the one-off, nonrepayable support. The payment will be made directly into your bank account in a single instalment.
Warwick District Council's Deputy Leader and Portfolio Holder for Resources commented:
"With spiralling energy bills, we know that many in our district are struggling, we therefore strongly recommend that households and individuals who missed out on receiving the previous payment and think that they qualify for the rebate to visit the GOV.UK or call the helpline number at the earliest opportunity."
Further information can be found on by visiting the GOV.UK website.
For cost-of-living help, advice and support visit warwickdc.gov.uk/costofliving
---
---

 

Weekly Update from the Leader and Chief Executive
10th March 2023
Monday is Commonwealth Day, which will have extra local significance given our many happy memories and shared experiences from last summer's Games. It was timely that this week we received a report on the 'outcomes and legacy' of hosting the Lawn Bowls and Para Lawn Bowls competitions and Cycling Road Races, as well as the associated events and entertainment.
On reflection, our local success is undoubtedly due to the amazing volunteers, small team of our committed staff and all the energetic and creative partners.  Despite the minimal preparation time and the challenges of a worldwide pandemic, thanks to this team effort, this report highlights the significant economic and community benefits we have received.  Recognition on the global stage as a warm and welcoming location for future international events is a welcome prize too, which we can all celebrate this Commonwealth Day!
In other news this week:
Royal Leamington Spa Monopoly – Yes, we're getting our own version of this iconic boardgame. With so many landmarks to choose from this is a great way to showcase our beautiful town, so please nominate suggested local board places to leamington@winningmoves.co.uk. The new game is due to go on sale in October in good time for Christmas.
New community tennis operator – Following a rigorous tender exercise, 'We Do Tennis' has been appointed to run the public tennis courts at Victoria Park, Christchurch Gardens and St Nicholas Park. Starting later in the spring, this successful not-for-profit organisation will offer a community-based programme, with the aim of getting people of all ages and backgrounds involved in the sport.
Town Hall – Plans have been submitted for the first phase of the transformation of Leamington Town Hall to further enable its important role as a Creative Hub at the heart of the town's high street.
Abbey Fields Lake – A big thank you to around 40 local people who came along to the meeting and walk around last Saturday, your input, enthusiasm and ideas are greatly appreciated.
Abbey Fields cycle path – A new shared cycle path connecting northern and southern ends of National Cycle Network (NCN) route 53 through Kenilworth's Abbey Fields is being proposed. Once the detailed designs have been prepared a full public consultation will be undertaken.
Veteran's Contact Point – We're delighted that a welcoming space at the Pageant House, Warwick was officially launched last week, where those who have served with our armed forces can be signposted to a range of services to deal with complex and even life-threatening issues, or simply meet for a 'brew' and a chat.
Free voter ID applications open – For voters that do not already have an accepted form of photo ID, the government has opened an online portal to apply for a Voter Authority Certificate. Applications can be submitted at voter-authority-certificate.service.gov.uk or by submitting a paper form to elections@warwickdc.gov.uk.
Cost of Living – Our finance team are preparing to roll out the Government's Energy Bills Support Scheme Alternative Funding (EBSS AF) to households and individuals who didn't qualify for the Government's £400 energy rebate last autumn; such as care home and park home residents, those living on houseboats and caravans who can provide proof of address, off grid homes and social housing and private tenants who pay for energy through a landlord. As ever, further information and advice is available on our cost of living support
Women's Tour – We've just received the news that the UK's most prestigious women's cycling event will be returning on Wednesday 7 June, with the Grand Depart in Stratford-on-Avon, and what's bound to be an exciting finish in our beautiful Leamington Spa.
The onset of the pre-election period means that Chris will be flying solo authoring future editions of the Weekly Update, with Andrew heading to the polls on 4 May (and no doubt spending his free Friday afternoons out canvassing!)
It's been fun working together providing these updates, with each week seeming to pass more quickly than the previous.
Andrew Day   Leader                                  Chris Elliott    Chief Executive
---
---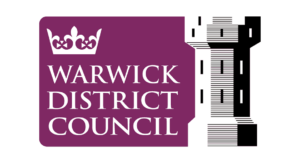 Kings Coronation Fund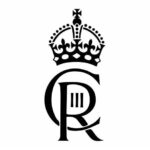 Warwick District Council are offering grant funding of up to £250 for local groups organising events for the Kings Coronation.  Anyone looking to arrange an event please contact Lapworth Parish Council via clerk@lapworthpc.org.uk for more information.
---
---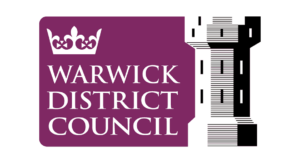 Warwick District residents need photo ID to vote at elections in May
For the first time, residents in Warwick District will need to show photographic ID to vote at this year's local elections. Residents are being urged to make sure they are ready to vote in May by checking they have an accepted form of ID.
Accepted forms of ID include a UK, European Economic Area (EEA) or Commonwealth passport; a UK, EEA or Commonwealth drivers' licence; and some concessionary travel passes, such as an older person's bus pass or an Oyster 60+ card. Voters will be able to use expired ID if they are still recognisable from the photo.
Anyone who does not have one of the accepted forms of ID will be able to apply for free ID online at www.voter-authority-certificate.service.gov.uk/ or by completing a paper form.
The full list of accepted ID is available on the Electoral Commission's website, along with more information about the new requirement and details of how to apply for the free ID, at electoralcommission.org.uk/voterID.
Ailsa Irvine, Director of Electoral Administration and Guidance, said:
"Anyone voting at a polling station in England this May will need to show photo ID before they can be given their ballot paper. It's important that everyone understands what types of ID they can use, and how to apply for free ID if they need it. You can find information about the new requirement and what to expect at the polling station on the Electoral Commission's website."
Chris Elliott, Returning Officer for Warwick District said:
"With elections taking place in our District on 4 May 2023, it is important that those who want to vote make sure they have an accepted form of ID. It may seem early but checking now means you will be ready to vote in May.
"Residents who do not have one of the accepted forms of ID can apply for free ID either online or by completing a paper application form and sending this to Warwick District Council's electoral services team. If you need any help with applying for the free ID or want to request an application form, contact the electoral services team by email elections@warwickdc.gov.uk.
Anyone who wants to have their say in the elections this May must also be registered to vote. It only takes five minutes to register online at www.gov.uk/register-to-vote. Voters wishing to apply to their council for free ID should first make sure they are registered to vote.
The requirement to show photo ID at the polling station, is a new requirement, introduced by the UK Government's Elections Act which was passed last year and comes into effect for the first time this May.
---
---
Rural Households Survey on the Cost of Living
The Rural Services Network and the Rural Issues Group of Citizens Advice are jointly running this survey to understand more about rural household budgets at, what is, a very difficult time for many. Research has shown that those living in rural areas face some extra costs and we now want to explore the impacts for households. But we need your help and want to receive as many survey responses as possible, whatever your household's income or financial position. This will help us to engage more effectively with Government Departments, MPs and other policy makers.
This survey does not require you to give your name or contact details. Nonetheless, please be assured that your response will be treated confidentially by us. We will not share or publish any individual responses. The information that you and others supply will be stored carefully and will only be used to generate statistics. Completing the survey should take about ten minutes.
We understand if you are unable, or indeed unwilling, to give answers to some of the questions. Please complete those you can.
The Survey can be found

here
---
---

THE LAPWORTH CHARITY
Each year the Lapworth Charity offers various grants, details of which are shown below: 
SUPPORT FOR STUDENTS – ACADEMIC YEAR 2022/23
 If you are a student living in the ancient Parish of Lapworth, who is studying in higher education, grants for eligible students are available from the Lapworth Charity.  These grants are offered to cover a proportion of accommodation fees, travelling expenses, books and computer purchases. Evidence of expenditure is required at the point of application, so you are advised to keep your receipts and your application will require verification by a parent/guardian.  Please note that Tuition fees funded by the Government Loan Scheme will not be eligible.
WARWICKSHIRE COUNTY COUNCIL BUS PASS FOR YOUNG PERSONS – ACADEMIC YEAR 2022/23
Now that Warwickshire County Council no longer funds transport to and from school/college for students aged 16-19, the Trustees of the Lapworth Charity will once again be providing grants to cover up to 50% of the cost of the County Council Bus pass, the cost of which is currently £836 for the year (unless you are entitled to 'early bird' discount when the cost is £716 for the year).  To be eligible, applicants have to live in the ancient parish of Lapworth and are required to enclose a receipt/copy of the Bus Pass as proof of payment.  Transport 'grants' are paid from a limited fund and are not guaranteed to be paid each year.  Applicants will be required to sign a statement that neither the applicant nor their partner is subject to 'High Income Benefit Charge', noting that this is payable when taxable household income exceeds £50,000 pa.
Applications are also invited on behalf of students under 16 years old and will be considered on merit.
WINTER FUEL ALLOWANCE
 Thanks to a very generous legacy from one of their original benefactors, Henry Billing,  the Lapworth Charity is able to offer grants towards winter fuel costs.  These are payable to those residents of the ancient parish of Lapworth who are retired and have a low income, for example, less than the threshold at which income tax becomes payable.  In some cases, the Charity will consider requests from other residents who do not fall into this category and each application will be considered on merit.
ASSISTANCE WITH CHIROPODY COSTS
If you are not eligible for NHS Chiropody, but are paying out for chiropody services, it could be that the Lapworth Charity are able to assist you with the costs.  There is no age restriction, but applicants are most likely to be on a low income, (ie less than the threshold at which income tax becomes payable).
Applicants must be residents of the ancient parish of Lapworth
FINANCIAL HARDSHIP
 If you are a resident of the ancient parish of Lapworth and are currently experiencing 'general' financial hardship, it may be that the Charity could provide you with a supportive grant.  In the first instance, please email the Secretary/Administrator for further information on how to apply.
GENERAL:
For further information, or to make an application, please visit the website www.lapworthcharity.com (see 'Individual Grants') and download the relevant application form (or contact the Secretary/Administrator for more information).  Completed forms should be emailed to:
Mrs Helen Wollerton, Secretary/Administrator to the Lapworth Charity: email: lapworthcharity@gmail.com .
PLEASE NOTE:
All applications will be treated in the strictest confidence.
---
---

---
---