Community News
---
---
THE LAPWORTH CHARITY
NOTICE OF CONSULTATION
The Lapworth Charity wishes to consult with those living in the Lapworth area on various changes it is making to its governance and range of charitable activities.  The Charity has existed for at least 600 years.  It provides almshouse accommodation and makes grants to individuals, our churches, Lapworth School and various local groups.  It is currently subject to a governing document set down in 1963 and, with the consent of the Charity Commission, the trustees wish to alter some of the details of the scheme.
There are two primary changes:
currently the Charity's activities are formally limited to the Ancient Parish of Lapworth. The trustees wish to update this to include the Civil Parish of Lapworth and the Ecclesiastical Parish of Lapworth within its "Area of Benefit"; and,
the Charity provides almshouse accommodation. The trustees wish to have the power to provide other forms of low-rent accommodation.
There are other detailed changes which are designed to bring up to date the documentation which governs the way we run the Charity's affairs and deliver our charitable objects.  The changes do not reduce the range of individuals or groups we can help.
The Charity Commission requires us to consult with those who might benefit from the Charity about these changes.  You can see the existing and proposed constitutions on our website: http://lapworthcharity.com  Go to the page on Governance.
If you have any comments on the changes, please let us know.  You can get in touch with us by email via the website or at lapworthcharity@gmail.com (please put 'Constitution Changes' as the heading to your email).  Alternatively, please contact us by post, sending your letter to:
The Braids, Rising Lane, Lapworth, B94 6JE .
Please let us have any comments by 10 January 2024.  Please note that this time limit cannot be extended.
Dr Rory Nicol
Chair, The Lapworth Charity
---
---
Lapworth Cricket Club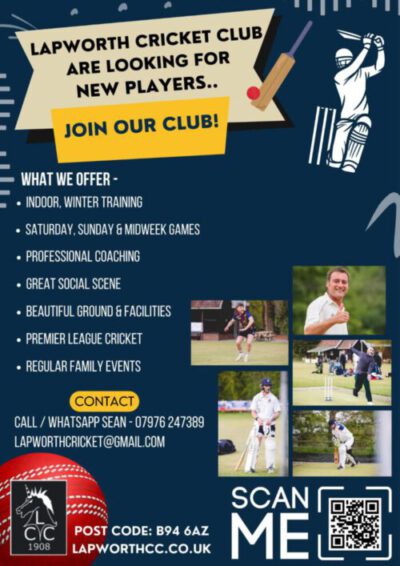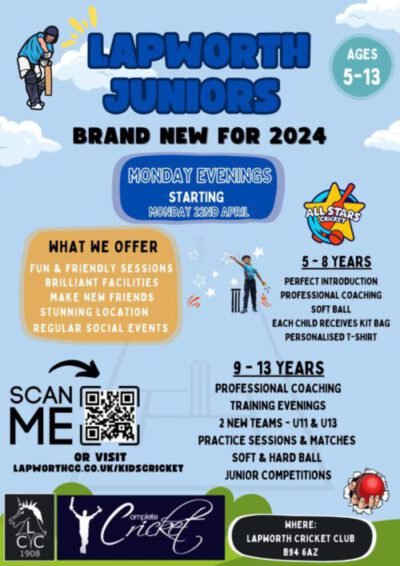 ---
---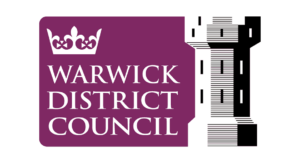 Update from the Chief Executive
8th December 2023
As we all start to make our preparations for the 'big day' it's been heartening to hear about some of the initiatives taking place in our community which will bring some joy to families and individuals who may otherwise receive little or nothing this Christmas. This week members of our housing team joined local charity Young People First, to wrap presents for local families needing support. They were blown away by the amount of new and second-hand toys and gifts that had been donated by the charity's partners and sponsors and also the amount raised to provide food hampers and a Christmas lunch. We've also been working with Child Friendly Warwickshire (WCC) to support their Christmas gift appeal which is being coordinated by the Family Information Service, Foster Care teams and Family Centres.
For some the greatest gift will be a healthy Christmas spent with friends and family, hence the weekly reminder to all those who are eligible to take up their flu and Covid vaccines as we socialise more.
In other news:
We're delighted to announce that the new Castle Farm Leisure Centre in Kenilworth will be opening to the public on Thursday 21 December. The new £multi-million centre which replaces Castle Farm Recreation Centre features a 6-court sports hall, 80 station gym, 2 fitness studios and cycling studio and a new HQ for Kenilworth Scouts and Guides.
As part of the Heart of England Forest 'Trees Call to Action' project, we'll be at Montgomery Avenue Park in Hampton Magna tomorrow (9 December) from 10am to 1pm planting hundreds of trees for the local community. All are welcome to join in.
We also welcome the launch of the government's 'Best Bar None' scheme in Leamington. BBN has been designed to help licensed venues make a nationally recognised commitment to high standards of venue management, staff training and care and customer service, safety and welfare.
Our shiny new corporate strategy is now live on our website, I do recommend you have a read as it sets out our vision, priorities and focus as we move towards the next decade.
Don't forget that tomorrow marks the start of Panto season at the Royal Spa Centre (oh no it doesn't!). 'Jack and the Beanstalk' runs until Sunday 7 January and promises to be a GIANT of a panto! A great Christmas present idea?
And finally …… 'Happy Hanukkah' to all in our district who are celebrating the Jewish festival of light this week. Chag Sameach!
Chris Elliott, Chief Executive
---
---

---
---