Mobile Library
The Mobile Library will be stopping near you soon.  There are three 'easy to spot' Shakespeare themed vehicles – Hamlet, A Midsummer Night's Dream, and Romeo and Juliet.  Each Mobile Library has large and small print titles; spoken word; books for young children; information on the internet; local, library and County Council information screens.  Access is via a low entrance with two small steps or ramp at the rear for wheelchair users.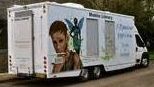 Kingswood Close (near Station Lane junction) – 25th January – 11.00-11.20am
Harborough Cottages (opposite Village Hall) – 25th January – 13.15-13.45pm
Chapel Lane (near Chessetts Wood Road junction) – 26th January – 9.15-9.25am
Chapel Lane (near Bakers Lane junction) – 26th January – 9.30-9.40am
Contacts: T: 01926 851031   E: mobilelibraryservice@warwickshire.gov.uk   W: www.warwickshire.gov.uk
---
Power cut?  Call 105
105 is the new nationwide number to call.  It's free of charge and will put you through to your Local Network Operator (LNO) who can give you help and advice.
Network Operators manage the underground cables, overhead wires and substations that bring electricity into homes and businesses.  They are the people you should contact if you experience a power outage – no matter who you pay your bill to.
During a power cut, switch off all electrical appliances that shouldn't be left unattended; leave a light on so that you know when power has been restored; check neighbours are okay; wrap up warm; keep a torch handy (safer than using candles).
You can also call 105 if you spot damage to power lines and substations that could put you, or someone else in danger.  If there is a serious immediate risk, you should call the emergency services too.
You can call 105 from a landline or mobile phone.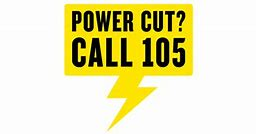 For more information regarding power cuts and electricity supply issues, go to www.power105.com
---
 Interested in Cricket?
The 2018 Season may still seem a long way away however Winter Indoor nets have already been booked – they will run from Tuesday 6 February – Tuesday 10 April 8.30 – 10.00pm. The venue is the Forward Drive Academy, 177 Barford St, Birmingham B5 7EP.  We have three nets booked plus a bowling machine. We are always looking for new members of all ages and ability to join our club so you would be very welcome to attend our pre-season sessions.
Following our promotion to the CHL Premier Division we will clearly need to hit the new season running and attendance at the Winter nets are invaluable in helping us achieve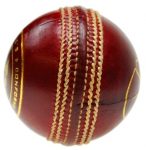 that objective. If you would like more information about the Winter Indoor Nets or joining our Club this coming season then contact Club Captain Sean Cross on 07504 906436 sajcross@hotmail.com .
---
Interested in "helping" to look after the Cricket Ground?
I am certain that you will agree that the Melson Memorial Ground always looks immaculate; this work is undertaken by a very small ground staff team who are responsible for the cricket square, outfield, trees and hedgerows.  We are  looking to increase the number of "helpers" at the Club during the season and are looking in particular for possibly local retired person(s) who would like to spend some time tending one of the most picturesque grounds in Warwickshire – the major task during the spring/summer being the cutting of the outfield which is cut virtually every week from April to September – we have the equipment – we need some peoplepower – interested? – give me a bell Richard Evans on 07739 430463.
---
The best kept secret in the area?
Are you looking for an interesting pastime that promotes health and wellbeing, education and community fellowship?  Well why not go along to Vicarage Road Allotments and see what they have to offer.  Their waiting list is currently quite low so there could be a chance of a plot quite soon.
The Allotments are located towards the top of Vicarage Road close to Packwood Church.  There are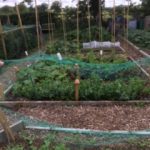 about 50 plots, some of which are divided into half plots for easier maintenance.
There are two car parks on site and running water via four standpipes.  Annual rental level is modest.
If you think that a piece of the "Good Life" might be for you then contact John Wright on 01564 772123 or Nick Edkins on 07776 478225 who can arrange for you to have a look around.
---
Local artist – Arthur Lockwood
An opportunity to view a collection of original paintings by local artist Arthur Lockwood RWS RBA RBSA.
The watercolours are of Lapworth and the surrounding area.
Access to view the paintings is via Rowington Records.
Three of his watercolours will also be on display in the Edith Gennard Committee Room at Lapworth Village Hall.
Enjoy.
---
Have you seen Mooshi?
Mooshi is a 4 year old  Bengal cat, she is microchipped and neutered, and has beautiful 'tabby like'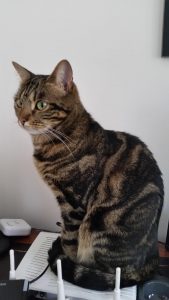 markings.  She has been missing from her Church Lane home in Lapworth since Wednesday 23rd August 2017.
There have been several possible sightings nearby in Spring Lane but she has not yet found her way home.  If you have noticed an unfamiliar cat visiting your garden or if you know of anyone who has been feeding a 'stray' cat, please let us know by phoning 07950 045271 or  by emailing lapworth.org@aol.co.uk with any information that you may have.