Community News
---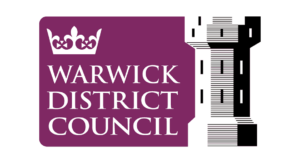 123+ bin deliveries update for residents
27th July 2022
 Ahead of the new 123+ recycling and refuse collection service starting next week on Monday 1 August, Warwick District Council is providing residents with an update on food caddy and bin deliveries.
Deliveries of the food caddies and blue-lidded recycling bins are ongoing, however due to several factors, delivery is currently behind schedule. Priority is being given to the delivery of food caddies and the Council are working hard to deliver all of these by 1 August. Priority is also being given to the delivery of recycling bins for those properties that have a recycling collection next week.
Residents who have not yet received their bins, just need to report this to us once by emailing 123collections@warwickdc.gov.uk.
All waste will still be collected even if the new bins have not arrived
If you haven't received an information book or calendar – you can view collection dates and the schedule on the Council website; enter your postcode, find your address then select the 'waste collections' tab and scroll down to see the dates and schedule from 1 August.
You can also download the Council's app on the App Store or Google Play, and collection dates will be in there from 1 August.
If you haven't received your food caddy – food waste can be put into the garden waste bin temporarily if you've subscribed to the collection of them from 1 August. Otherwise, food waste can be placed in the grey bin until the food caddy arrives.
If you haven't received your recycling bin – priority is being given to those properties that have a recycling collection next week. If you haven't received it by the time of your collection continue to use your red boxes to present the recycling. There is no need to sort it, just put it all in your red boxes for it to be collected.
If you have your blue-lidded bin but have extra recycling, then you can use your red boxes to put out the extra next to your bin.
Councillor Moira-Ann Grainger, Portfolio Holder for Neighbourhood and Leisure, said:
"This is a huge new contract and unfortunately, we have been hit with delays to our deliveries. I wanted to make sure we are keeping our residents up to date, and to reassure you that collections will continue, and you will get your new bins and caddies as soon as possible.
"We appreciate our residents' patience and understanding as we work quickly to get this new service up and running. We'll keep our website and social media updated on a regular basis to keep everyone informed.
"We know that not everyone has access to the internet, so would ask you all to check in with your neighbours to keep them updated and let them know what is happening."
Details about the service can be found at www.warwickdc.gov.uk/123
---

 

Weekly Update from the Leader and Chief Executive

5th August 2022
Wow, what an incredible week the Commonwealth Games has given us. The sun has shone, and thousands have enjoyed a feast of exciting sport at the Victoria Park Bowling Greens or the Festival Sites at the Pump Room Gardens and Warwick Market Square.
Some highlights of the bowls competitions were Scotland's Rosemary Lenton who aged 72 is the Games' oldest gold medallist, The Norfolk Island team of ten made up entirely of lawn bowls players and Lucy Beere who won Guernsey's first medal for 28 years. We are all rooting for boxer Lewis Williams from Whitnash, who is through to the semi-finals in the heavyweight category. It is also wonderful to see the teams from as far afield as the Cook Islands enjoying time out exploring our beautiful towns.
And it is not over yet, as we look forward to the women's and men's Cycle Road Races on Sunday, when 160 elite cyclists will battle it out on a route threading through Warwick, Leamington Spa and Hampton on the Hill. This is a once in a generation opportunity for us to get out and watch all the action live, and for free. Please make sure you check out the latest information about the road closures, which will be in place from 3am to 7pm.
We will be giving Birmingham 2022 a fitting send-off next Monday with an evening of live entertainment planned for the Pump Room Gardens, including musicians, stilt walkers and hula hoops. The fun starts at 5pm and runs through until 8pm, when the screen goes live to show the official closing ceremony.
Even when the final B2022 fireworks have gone off, our world-class CultureFest programme continues until 21 August, so there is still plenty to look forward to as the summer of fun continues.
Temperatures are set to rise again early next week, so let's make sure we heed the advice of Public Health England by staying hydrated and sun safe as well as protecting against the spread of Covid by washing hands regularly, testing and staying at home if we're feeling unwell.
In other news:
123+ waste collections. This new service launched on Monday and we're aware that some households have not yet received their new caddies or recycling bins. Rest assured that every effort is being made to address these issues as promptly as possible. Please visit our website for the latest information and to check what to do if you're missing a caddie/bin or a recent scheduled waste collection.
Levelling up bid. Working with Warwickshire County Council we've submitted a major funding bid to develop an integrated transport and environmental improvement scheme in Leamington Old Town. If we get the nod, we'll have the opportunity to unlock £13m in Government funding to develop the plans, building on the recent refurbishment of Leamington Station forecourt. Our aim is to work closely with businesses and residents to realise our shared ambitions for clean air, providing sustainable transport solutions in Bath Street and High Street.
Jobs and Skills Fair success. At the recent event held in the Pump Rooms, there was some 350 attendees with 28 people receiving job offers and a further 28 securing a second job interview. It was wonderful to see too that 163 attendees stepped-up to receive personal support with overcoming the barriers to move into work. This powerful partnership with Warwickshire County Council and the Department of Work and Pensions, is bringing positive changes to local futures.
And finally……our beautiful parks, gardens and open spaces have provided a wonderful stage for the district's biggest summer ever of festivals and events. The long spell of hot and dry weather has meant that the risk of fire in our public spaces is greater than ever, we are therefore urging visitors to respect these special places by not using BBQs or lighting fires.
Andrew Day   Leader                                  Chris Elliott    Chief Executive
---
THE LAPWORTH CHARITY
VACANCY AT POUND CLOSE ALMSHOUSES
There will soon be a vacancy at the Pound Close Almshouses, which we expect to be available within the next few months.  The accommodation  consists of a ground floor flat comprising a living/dining room, kitchen, bathroom (wetroom) and one bedroom, designed for single occupancy, but couples may be accepted.
Applicants are usually resident in the Parish of Lapworth at the time of appointment, normally retired and have limited financial resources.  Residents must be able to live independently, since no care or other services are provided.  Pets are not normally allowed at Pound Close, unless exceptionally agreed with the Trustees.
Further information and application forms are available on our website www.lapworthcharity.com , or by contacting the Secretary/Administrator to the Lapworth Charity:
Mrs Helen Wollerton
Tel:      01564 784193
Email:  lapworthcharity@gmail.com