Community News
---
LAPWORTH CHARITY
TO LET
12 Pound Close, Lapworth
£675 PCM
A rarely available one bedroom first floor apartment situated in the highly desirable village of Lapworth.
The property has recently been re-furbished and briefly comprises of one double bedroom, spacious sitting room, kitchen and bathroom, with communal gardens adjoining open countryside to the rear.
For further information please visit www.johnearle.co.uk or contact their office on 01564 794343.
---
Volunteer lock keepers required
Volunteer lock keepers are needed across Warwickshire including in Lapworth and at Hatton Locks!  If you like spending time outside and talking to people this could be the role for you.
For more information and further details about volunteering on the canals, visit the Canal River Trust website.

---
Peregrine Falcons nesting at Leamington Town Hall
The Peregrine Falcon is large and powerful and one of Britain's most impressive birds of prey. It has long, broad, pointed wings and a relatively short tail. It is blue-grey above, with a blackish top of the head and an obvious black 'moustache' that contrasts with its white face. Its breast is finely barred. It is swift and agile in flight, chasing prey.
Warwick District Council are working in partnership with Warwickshire Wildlife Trust and have placed a nesting box and webcam at the top of the tower of Leamington Town Hall.
The webcams are live so you can watch the Peregrine Falcons 2019 nesting season!
3 chicks hatched – compulsive viewing!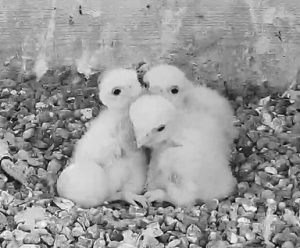 ---
Lapworth Cricket Club

---
BBC's Antiques Roadshow
Compton Verney Art Gallery and Park, Warwickshire, CV35 9HZ
Tuesday 2nd July 2019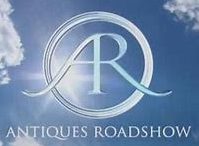 Hosted by Fiona Bruce and a team of antiques experts, the show is a free, fun, family day out.  For further information regarding attending the valuation day at Compton Verney, please visit the BBC's Antiques Roadshow website where you will find everything you need to know, including some very helpful FAQ's.
---
14th Heart of England Bike Ride
Sunday 14th July 2019
Entries are now open for the 14th Heart of England Bike Ride from National Trust Packwood House(map),on Sunday 14th July 2019.
All ages may enter the 12 mile (20 km) ride & 18 mile (30 km) ride and set off  between 9.00am-11.30am
Adult only entrants for the 60 mile (100 km) ride must set off between 8.00am-8.45am
All riders must return to Packwood House by no later than 3.00pm, when they will be able to pick up their Certificate of Achievement, enjoy a hot dog from the Lions BBQ and a FREE visit to Packwood House & Grounds.
---