Lapworth Ladies Supper Club Programme for 2017/18

4th October 2017 – 7.15pm – Copt Heath Golf Club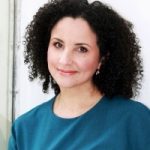 Fiona Joseph, is the author of two works inlspired by the famous Cadbury chocolate manufacturers at Bournville, founded by the Quaker capitalist brothers, Richard and George Cadbury.  In BEATRICE The Cadbury heiress who gave away her fortune. Fiona will tell the compelling true story of the radical Cadbury daughter, who gave her shares to the Bournville workers in pursuit of a fairer society.  Contrary to expectation Fiona has never received free chocolate from Cadbury.
1st November 2017 – 7.15pmPackwood House Garden Kitchen Cafe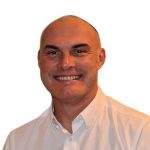 Jason Dean, has had a degree in fire scene investigation since 2015 and has been a fire fighter operations officer for 25 years. Since 2009 he has been a fire investigation officer and teaches fire investigation both here and oversees. He has investigated over 300 fires, of which 50 have been fatal and have been in various high profile murder and arson cases.
6th December 2017 – 7.15pm Hogarths Hotel
Andrew Lound- Story teller extraordinaire
With remarkable images and awesome sound effects in To the end of the earth – Scott and the Antarctic. Andrew tells of Captain Scott's ill-fated expedition to Antarctica and his attempt to be first to the South pole. It was seen as the last great adventure and it was assumed that Britain would be first with Scott at the helm . Hear the drama, excitement and sheer courage of those who could meet a challenge against all the odds.
10th January 2018 – 7.15pm – Henley Golf and Country Club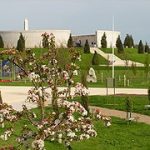 Roger Hailwood introduces The National Memorial Arboretum
The Arboretum is an evolving, maturing woodland landscape featuring 30,000 trees and a vast collection of memorials. The 150-acre site is a living, growing tribute to those who have served and continue to serve our country.
The Royal Maundy Ceremony – Olton Golf Club
The Royal  office dating from 1103. The almoner is responsible for distributing alms to the poor. Since 2009 in his capacity as secretary of the Royal Almonry, Paul Leddington Wright has overseen the organisation of the annual Royal Maundy distribution for The Queen
7th March 2018 – 7.00pm–Shirley Golf Club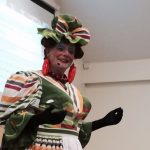 Confessions of a Pantomime Dame
How does Richard Westcott – a man in a suit – transform himself into a Pantomime Dame? We will find out in front of our very eyes how Richard with the help of costume, wigs and makeup achieves this. Be ready for a bit of  -unseasonal – entertainment.
Further information and how to book for Supper Club Meetings
Time:  Meals are at 7.15pm for a 7.45pm start. Members are kindly reminded to arrive no earlier than 7.15pm. Thank you for your co-operation in allowing speakers to set up prior to this time. After dinner talks are approx. 45mins
To Book a Place: Please return the relevant slip (attached) to the treasurer with the correct payment a minimum of 8 clear days prior to the supper (i.e. by Tuesday of the week before the supper at the latest). Booking forms are  available here.
Please note for the December supper the booking must be made a minimum of 15 clear days before the supper to allow time for table group planning.
Special dietary requirements: Please remember to indicate on the booking form any dietary requirements including any vegetarian requirements.
Guests: You are very welcome to bring a guest to any of the meetings, please fill in the appropriate part of the slip enclosing payment for your guest. However an individual can only attend once as a guest in the season. Guests need to pay membership subscriptions if they wish to attend more than one meal in a season.
Cost: Each supper club Meal is £25 (except Dec which is £30 and when male guests are also welcome)
Annual Subscriptions:  The subscription remains at £15, which is used primarily to pay for speaker's fee, speaker's meal, travel and room hire/equipment charges. Please include your subscription on a separate cheque with your payment for your first meal, if you have not already paid.
Please make all cheques payable to Lapworth Ladies Supper Club
All booking forms and cheques are to be sent to our Treasurer
Heather Day, Serenity House, 23 Chapel Lane, Chessetts Wood, Lapworth B94 6ET
Tel: 01564 783638
NB Cancellations – No refunds can be given once the final numbers have been forwarded to the venue a week before the supper.  Refunds can be arranged for early cancellations, but there will be no carry forward facility of payments to future suppers, which will need to be booked in the usual way. If you need to cancel please contact Heather either by phone or email at the earliest opportunity. heatherday57@hotmail.co.uk
We look forward to an interesting and entertaining season.